Nigeria   ::   News
FG orders full compliance of COVID-19 protocols as schools reopen January 18
Jan 15, 2021
Source: CEOAfrica News: Reported by- Prince Lawrence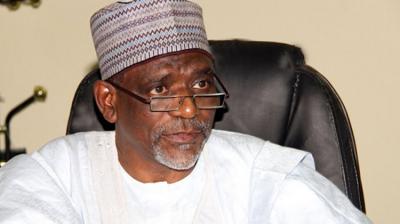 The Federal Government on Thursday have instructed school managements and parents to ensure full obedience to COVID-19 guidelines as resumption date remains January 18.
The Minister of Education, Mallam Adamu Adamu gave the directive in a statement released by the Director of Press in the Federal Ministry of Education.
Mallam Adamu limits class sizes, hostel occupancy, bans assemblies and imposes compulsory wearing of face masks by all teachers, students and workers.
He ordered constant flow of water, hand sanitizers, hands washing facilities in strategic locations and temperature checks be put in place.
"Sequel to the hint given during the press briefing on January 12, 2021, for the review of the proposed resumption date of January 18, 2021, the Federal Ministry of Education has undertaken a comprehensive appraisal of the situation.
"After extensive consultations with relevant stakeholders, including state governors, commissioners of education, proprietors and heads of institutions, staff unions and students, the consensus of opinion is that the resumption date of January 18 should remain, while parents and respective institutions must ensure full compliance with COVID-19 protocols.
"These measures, which are to ensure the safe reopening of schools for academic activities, will be subject to constant review as we urge teachers, school administrators and other stakeholders to ensure strict compliance," he stated.
He added that "We shall be warning stakeholders, particularly school authorities to ensure strict compliance with protocols.
"For instance, we will have no choice than to enforce compulsory use of face masks by teachers and students.
"We will also make it clear that we shall be reviewing the situation from time to time after the resumption with a view to taking necessary decisions."
  Headlines (Nigeria):
Read our other news items below...