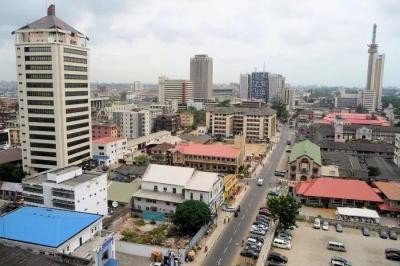 Energy, Real estate, 2 other sectors attract $8.35 billion in three months
By:
Tue, 11 May 2021 || Nigeria,
Tuesday, 11 May 2021: The energy, real estate, manufacturing and agriculture sectors received $8.35 billion worth of investment in the first quarter of 2021, as they made the top four investment destinations in Nigeria.
This disclosure was made by the Nigerian Investment Promotion Commission (NIPC) in its recent Report of Investment Announcements, Q1 2021.
The outcome of the report is a complete departure from what was witnessed in the same period in 2020 when transportation (42%), information and communication (33%), mining and quarrying (21%), and agriculture (4%) took the lead.
The report stated that the manufacturing sector received the largest investment, accounting for 60% ($5.08 billion), followed by construction ($2.90 billion), electricity ($0.26 billion), and agriculture ($0.11 billion).
The federal government was the major source of investments in Q1 2021, accounting for 35% ($2.95 billion). This was contrary to what was recorded in the same period in 2020 when the United States of America was the most active source of investments with 42% of the announcements.
South Africa accounted for 33%, domestic investors accounted for 16% and the United Kingdom accounted for 8% of the investments tracked.
Other sources of investments in Nigeria were Morocco ($1.40 billion), United Kingdom ($0.24 billion), and United States ($0.08 billion).
In terms of volume, Nigeria received 15 projects across eight states compared to Q1 2020, with 19 projects across 14 states including the Federal Capital Territory (FCT).
The commission, however, said that its report might not contain exhaustive information on all investment announcements in Nigeria during the period under review, as it was based only on the 340 news articles cited in NIPC's newsletters from January to March 2021.
Back to News