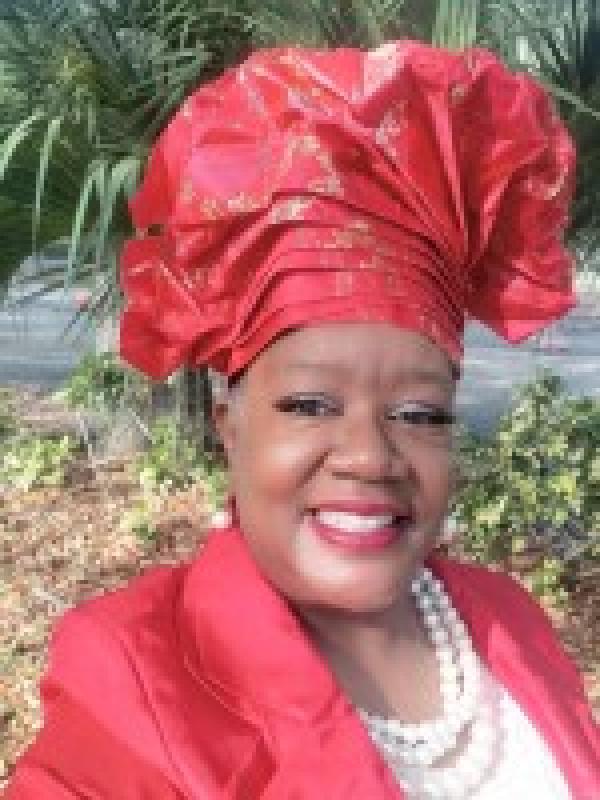 Diasporas hear voices of our Ancestors- Prof Anita Diop
From: CEOAFRICA NEWS: Reported By Aderibigbe Iyanuoluwa Mary
Tue, 10 Aug 2021 || Cameroon, Cameroon
Tuesday- 10th August,2021: A Professor of History at Hopkinsville Community College, Kentucky, USA, Professor Anita Marie Diop has revealed that people from the Diaspora hear the voices of their ancestors.
Professor Diop made the revelation on Saturday July 31st, 2021 at the University of Buea, Cameroon during a conference organized by a Cameroonian playwright Prof John Nkemngong Nkenkgasong for Cameroonians hours after she attended the African Academy of Languages (ACALAN) launching of the African Languages Week in Burkina Faso
In her speech, Prof Diop appreciated the organizer of the conference, Prof. Nkemngong for inviting her to be part of the conference and also expressed the challenges she encountered before meeting up with the conference.
She said that her motivation is to uplift, motivate, and inspire everyone she comes in contact with which she described as the gift bestowed upon her by her ancestors.
She also appreciated the timely formation of the conference, and commending the effort of Cameroonians for rising up to the occasion.
She said, "I appreciate the formation of this particular conference at this particular time and the reason is because as Cameroonians, you are standing up and controlling the narrative.
"For so long, the Europeans have controlled what the world would think of Cameroon but as academicians and scholars, you are here today to change the narrative and create the history that will be transmitted to the next generation, and for that, I applaud you, for having the foresight and understanding of our roles not only for ourselves but how we will govern ourselves for the next generation, giving them road map , to even be a model for their next generation because the next generation is within each and every one of us."
Speaking further, Prof. Anita admonished Africans in Diaspora and all across the world to promote the African culture, tradition, culture and language.
"We talked about the long memory and how, when Africans actually speak their native language. We from the Diaspora, we get to hear the voices of our ancestors and so we're controlling the narrative, controlling the history, preserving the culture, preserving the language, teaching the traditions untainted, and unbiased by European hands, theories and ways. You come back to your original state that your God created you in.
"I give thanks to the almighty for my life purpose, how it intersects and interacts with each and every one of yours.
We all have different callings but all of us have a job to do and with all of us doing our jobs, the entire job will be done, she concluded".
Recall that CEOAFRICA earlier reported that Prof. Anita presented a paper at the launching of the African Languages week in Burkina Faso which was organised by the African Academy of Languages (ACALAN), African Union specialised Language Agency which took place on and 29th to 30th of July, 2021.
Back to News