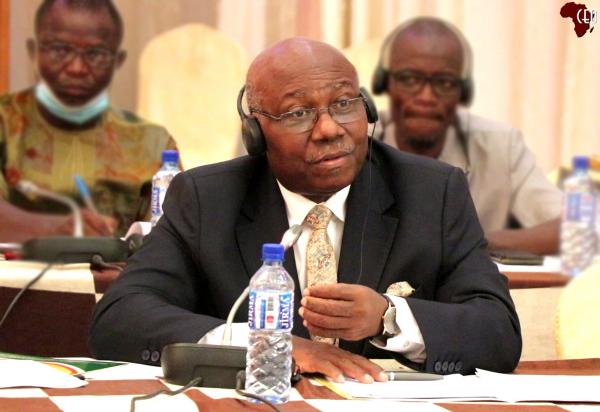 CERDOTOLA Executive Secretary calls on African countries to tackle 'modern day slavery'
From: CEOAFRICA NEWS: Reported By Kazeem Nurudeen
Thu, 26 Aug 2021 || Nigeria,
THURSDAY- 26th August, 2021: The Executive Secretary of the International Centre for Research and Documentation on African Traditions and Languages, (CERDOTOLA), Prof. Charles Binam-Bikoi, has call on African countries to strive in tackling modern day slavery ravaging the African continent.
Binam-Bikoi made this call in celebration of International Day for the Remembrance of Slave Trade and its Abolition.
The UN General Assembly marked every 23rd of August to commemorate International Day for the Remembrance of Slave Trade and its Abolition with intended to inscribe the tragedy of the slave trade in the memory of all peoples.
According to the Executive Secretary, Modern Day Slavery now comes in the guise of other forms of violence against international laws; like human trafficking, forced labor, adult and child slavery, amongst others.
He noted that statistics have shown the prevalence rate of such practices in Africa, hence, the commitment of African Union (AU) to help members state to win the fight against Modern-Day Slavery.
In an Exclusive Interview with CEOAFRICA, Binam-Bikoi noted that though slavery trade has been abolished but it has taken new dimension in African countries whereby both male and female are been trafficking to European countries for exploitation.
He said "the abolition of slavery is a major advancement in human society. As we are aware, in contemporary times, new forms of slavery have emerged, especially the modern-day subtle, concealed, and undefended forms of slavery.
"For example, today, child and adult slavery and forced labor are illegal in almost all countries, as well as being against international laws.
"But human trafficking for labor and for sex bondage continues to affect tens of millions of adults and children."
Binam-Bikoi called on African countries to work hand-in-hand in the fight against modern-day slavery, a menace which a lot of black have fallen victim to.
He advised Africans, especially youths, to be wary of the traffickers and the different tricks they use to lure unsuspecting victims abroad.
Back to News