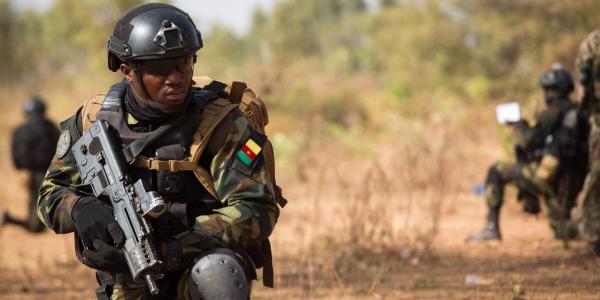 Cameroonian soldiers encroach Taraba Community,harass Nigerians
From: Kelvin Ugo Ubaka
Fri, 22 Oct 2021 || Nigeria, taraba
Friday 22nd Oct.2021:The Chairman of the Kurmi Local Government Area of Taraba State, Amamzalla John Danladi Joseph has lamented over the presence of Cameroonian soldiers in communities within his local council area.
According to him, the foreign soldiers encroached on Nigeria's space claiming to look for their wanted citizens who had allegedly fled into Nigeria following their calls for self-determination for Ambazonia.
He, however, added that the foreign soldiers have been harassing and intimidating Nigerians on their own soil.
In recent times, the crisis over secessionist agitations in Cameron had forced some Cameroonians to flee to some parts of Taraba State as refugees.
The LG. Boss continued that the foreign soldiers were sighted in Mairogo and Tosso communities.


"The residents of Mairogo and Tosso villages were repeatedly intimidated by the Cameroonian soldiers who claimed they were searching for Ambazonian agitators who fled Cameroon at the heat of their clash recently and took refuge in some communities in the area," Joseph said.

The chairman also said he, the Commanding Officer in charge of the Nigerian Army 93 Battalion in Takum council of the state, and no fewer than 60 soldiers had visited the villages.
He stressed that the actions of the foreign soldiers were not appropriate.
He urged his people to remain calm, assuring that the Nigerian government would protect them from external aggressors.

Back to News