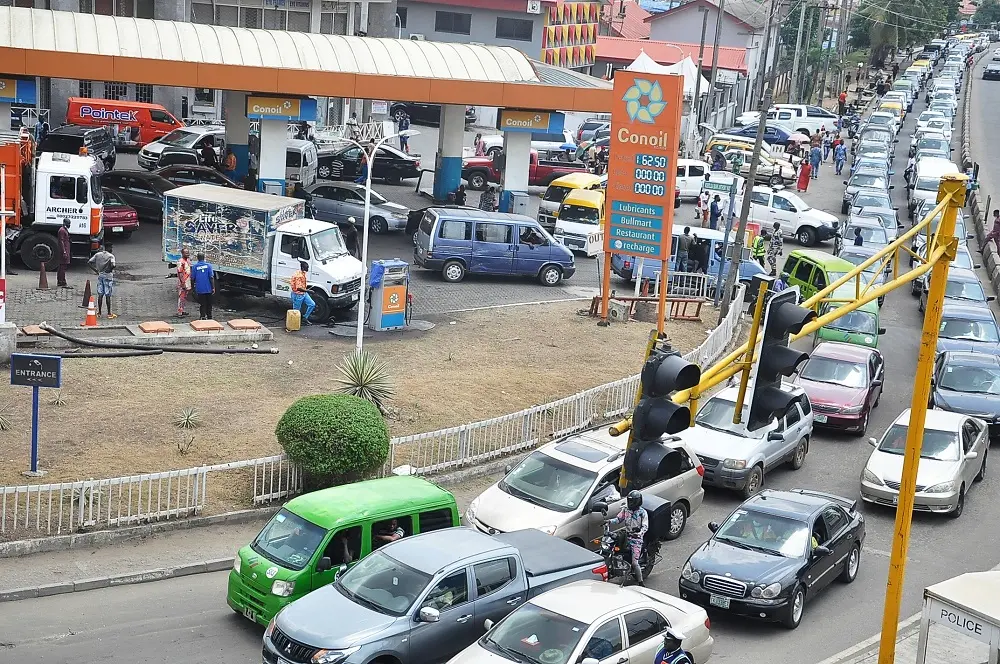 Fuel Scarcity: Lagos Depot Owners Wade In As Abuja Situation Worsens
By: Cletus Sunday Ilobanafor
Mon, 21 Mar 2022 || Nigeria,
As fuel scarcity rages in Abuja and other areas, the Ijegun-Egba Tankfarm Owners and Operators' Association in Lagos has promised to deliver 40 trucks of petrol daily to the Federal capital Territory (FCT) from Monday.
The association said it is ready to give out 40 trucks from its 106 million litres in stock.
The capital city has continued to witness vehicular queues across retail outlets amidst issues of logistics and other crises.
The Minister of State Petroleum Resources, Timipre Sylva, last weekend said many truck owners had stopped loading products over the hike in diesel prices to power trucks.
The Nigerian Association of Road Transport Owners (NARTO) also said it had directed members to resume full operations at the weekend in lifting products after the federal government implemented a 25 per cent freight rate for them.
Rising from an emergency meeting on Sunday, the tank farm owners in a communique issued by the chairman, Mr Adebowale Olujimi, and the secretary, Eshiet E. Eshie, said: "In line with our transparent posture, we wish to put it on record that we collectively have approximately 106 million litres in stock and will load and truck same accordingly" and "that all Tankfarms within the Ijegun-Egba axis are committed to load and supply 40 trucks of PMS per day to Abuja, FCT to address and augment energy supply and energy security in FCT."
Members of the association include owners of A.A. Rano Ltd, Menj Oil Ltd, Chipet Oil Ltd, Rainoil Ltd, Stallionaire Ltd, Aipec Oil Ltd; and First Royal Oil Ltd.
The meeting also commended the effort of the Government in addressing the energy situation in the country, especially in making PMS available despite the volatility of the same globally.
"We also state that we are collectively expecting consignments in the next few days, and will load and truck to ensure energy stability and security."
The association also committed to working 24 hours to ensure seamless loading, trucking and distribution of petroleum products, especially petrol from the Ijegun-Egba axis.
Back to News