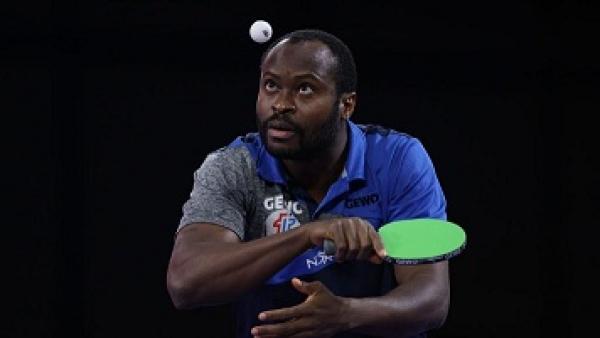 African Championship: Quadri expresses delight at Algeria win after Lagos defeat
By: News Editor
Mon, 12 Sep 2022 || Algeria, Dely Ibrahim
The Nigeria's Table Tennis Star Aruna Quadri, has expressed his excitement following his victory at the just concluded African Senior Table Tennis Championship in Algeria.
Quadri has been playing in the final of the African Championship since 2018 and consistently losing to the Egyptian rival Omar Assar.
The German-based star had to fight back from the brink of defeat to beat Assar 4-3 (8-11, 9-11, 11-8, 6-11, 11-7, 13-11, 14-12).
Quadri while speaking with Newsmen expressed his disappointment about losing in Lagos, but was happy to have broken the final jinx after playing in four consecutive finals.
"Everyone wants to win, that's why we are here. I have always believed I could win, but didn't know if it would be possible. I have always played in the final, which means I have lost in the past four years so I'm happy that finally, I won. It is never over until it is over. We started from 0-0 but I lost some chances. I didn't give up, I just kept on fighting.''
"I know that if it is my game to win, then it will happen, otherwise, I wouldn't have won it. But I kept believing in myself, I just never gave up. Yes, this is a consolation for me because I believe I should have won in Lagos at the 2022 ITTF Africa Cup, although nothing is sure in sport, I was 3-3, 4-0 up and in the best position, but this is sports, anything can happen and I got injured and lost. It's my first time here and I won; it will be an everlasting memory for me.''
Quadri reclaimed the Men's Singles African Table Tennis title the hard way from his archrival, Assar. He had to dig deep to turn things around and finally returned to the top of African Table Tennis with this win. This is his second African Title after bagging his first in 2018.
Back to News