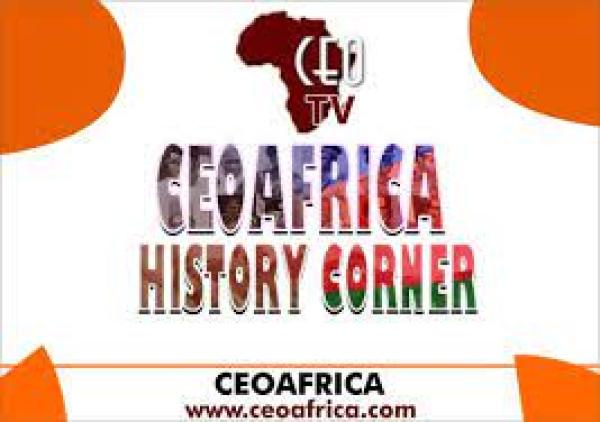 CEOAFRICA History Corner: September 19
By: Abara Blessing Oluchi
Mon, 19 Sep 2022 || Nigeria,
Today's edition of history corner is so exciting, pathetic, informative, interesting and fun-filled. The late British monarch is set to be buried today, which is already 19th September. Today also marks the 55th anniversary of the full invasion of the Biafran territory by the Nigerian government, following an attempt by the former to secede. Today also marks the commemoration of women's universal right to participate in an election.
Dates

Events

September 19, 86 AD

Antoninus Pius, 15th Roman emperor (138-161), was born.

September 19, 866

Leo VI Sophos, Byzantine Emperor (886-912) and writer (Problematica), was born.

September 19, 1356

English forces under Edward the Black Prince defeated the French at the Battle of Poitiers and captured the French King John II during the Hundred Years' War.

September 19, 1523

Emperor Charles V and England signed an anti-French covenant.

September 19, 1692

Giles Corey was pressed to death for standing mute and refusing to answer charges of witchcraft brought against him. He is the only person in America to have suffered this punishment.

September 19, 1788

Charles de Barentin became Lord Chancellor of France

September 19, 1893

New Zealand became the first country to grant all women the right to vote

September 19, 1900

President Loubet of France pardoned Jewish Army captain, Alfred Dreyfus, twice court-martialed and wrongly convicted of spying for Germany.

September 19, 1911

William Golding, best novelist known for Lord of the Flies, was born. He won the Nobel Prize in 1983.

September 19, 1918

American troops of the Allied North Russia Expeditionary Force received their baptism of fire near the town of Seltso against Soviet forces.

September 19, 1945

Actress Shirley Temple (17) wed Actor John Agar (24) in an Episcopal ceremony at Wilshire Methodist Church

September 19, 1960

Chubby Checker's "The Twist" hit #1 on the Billboard Hot 100

September 19, 1964

Author Peter Benchley (24) wed Winifred B. Wesson

September 19,1967

Nigeria began an offensive against Biafra.

September 19, 1970

"The Mary Tyler Moore Show" premieres on CBS

September 19, 1985

8.1 earthquake in Mexico City killed an estimated 10,000 and left 250,000 homeless

September 19, 1986

US Federal Health officials announced AZT will be available to AIDS patients

September 19, 1991

Ötzi the Iceman, 3,300 BCE old mummy discovered by German tourists in Italian alps.

September 19, 1995

The US Senate passed a welfare overhaul bill

September 19, 1998

In Uganda police arrested 18 people suspected of planning attacks on diplomatic missions and government installations.

September 19, 2000

In Pakistan a bomb exploded in a produce market and 16 people were killed in Islamabad. Over 80 people were wounded.

September 19, 2004

The United States suffered its biggest Ryder Cup loss in 77 years as it lost to the Europeans

September 19, 2007

O.J. Simpson was released from jail after posting $125,000 bail in connection with the alleged armed robbery of sports memorabilia collectors at a Las Vegas' hotel.

September 19th, 2016

Actress Angelina Jolie (41) files for divorce from fellow actor, Brad Pitt (52), citing irreconcilable differences.

September 19, 2017

New MLB recorded for most home ran in a season, no. 5,694 hit by Alex Gordon of the Kansas City Royals

September 19, 2018

A new UN report indicated that Colombian cocoa cultivation increased 17 percent in 2017.

September 19, 2019

US health officials said there are now 530 confirmed and probable cases and seven deaths from severe lung-related illnesses tied to vaping, and there are no signs that the outbreak is easing.

September 19, 2020

Health authorities confirmed a total of 56,956 COVID-19 cases with 1094 associated deaths in Nigeria.

September 19, 2022

Her Majesty, the Queen Elizebeth II's state funeral will take place at 11:00 BST on Monday in Westminster Abbey, London.

September 19, 2022

The British High Commission offices in Abuja, Lagos and across Nigeria were closed on Monday as the United Kingdom buries its late Queen Elizabeth II in London.

.
Back to News