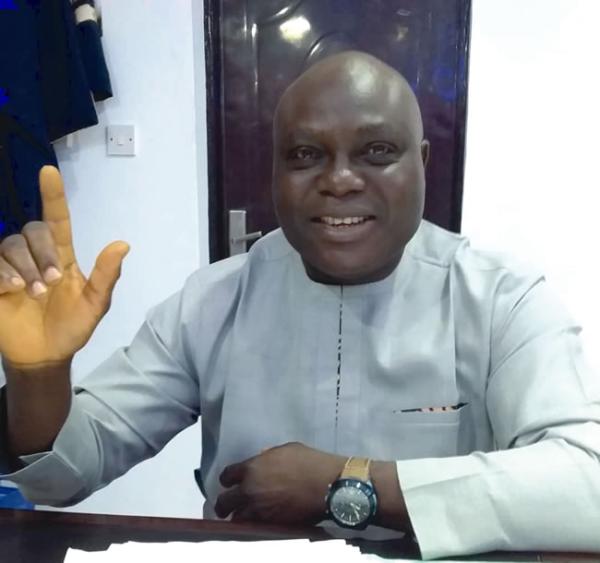 CRIN Executive Director, others record another global landmark feat, win 22m USD
By: Abara Blessing Oluchi
Mon, 26 Sep 2022 || Nigeria,
Many are chiefs, but among them are few high chiefs. Not all chiefs are fortunate to ever become high chief. Indeed, "to him who has much, more will be given, and to him who has none, even the little in his possession will be taken away". Reward for hard work they would always say is more work. Dr Patrick Olusanmi Adebola has distinguished himself as one whose commitment to hard work and more work is geared towards unflinching and unrelenting selfless service to humanity; he is a high chief.
It has been proven beyond every proof of doubt that in every human society, "there are people who make things happen, there are people who watch things happen, and there are people who wonder what happened. To be successful, you need to be a person who makes things happen," as Jim Lovell would always say. However, it is so pathetic that only few belong to the category of those who make things happen and Dr Patrick is one of them.
The achievements he has recorded at the Cocoa Research Institute of Nigeria (CRIN) have justified the saying that if "one wills, one can". Attainment of greatness begins with willingness. if all the directors of the institute, so far, since its inception in 1964, have tried to do just a fraction of what Adebola has done so far, indeed the CRIN would never have been on a par with any other in Africa. Nevertheless, "being tardy is better than not at all", just as it is often said, "better late than never".
It is no longer new in the news that the United States' agency, Food for Progress Programme of the Department of Agriculture has entered into a cooperative agreement with the Lutheran World Relief to strengthen the cocoa value chain in Nigeria. Dr Adebola explained, in a statement sent to CEOAFRICA, that a team of researchers from the institute, under his guidance and leadership, was part of the group that wrote the award-winning proposal. This justifies the stance that Dr Patrick is not only giving his mentees fish, but also he is teaching them fishing. This is a great demonstration of human capital development.
The award is worth around $22 million and is expected to be implemented within the next five years. The CRIN boss also stated that the institute will work with the Lutheran World Relief, together with other partners, to effectively ensure the implementation of the programme in the country.
Recall that the man of vision took over the seat of CRIN in October 2020 and has changed the trajectories of the same in less two years. He has also started impacting the outstation centres, to ensure that the facelift of the institute is not only for the headquarters. He is indeed the definition of what the Greeks call "a citizen". The Greeks posit that three types of humans exist on earth, "the idiot", those who do not care about others except themselves, only; "the tribesman", those who only care about themselves and people of their tribe and/or religion; then "the citizen", those who care about the wellbeing of others. He has been transforming the institute tremendously, despite his state of origin, Kogi, not being the direct beneficiary.
The Lutheran World Relief is expected to carry out project activities in Abia, Cross River, Ekiti, Akwa Ibom, Ondo and Osun states – benefitting approximately 68,000 farmers. In particular, the project will target farmers in low productivity but highly promising areas, as well as farmers in high-density, high-productivity communities.
Founded in 1945, owing to the impact of the World War (II), the Lutheran World Relief works with people based on need, regardless of race, religion or nationality. It also provides aid in emergencies and helps families restore their lives. The organization also partners with communities to build and grow rural economies. It breaks the cycle of poverty, so that families and communities can thrive. Its main aim is to help people build self‐sufficiency and create new community‐owned approaches to problem‐solving that will last long after its projects end.
Back to News