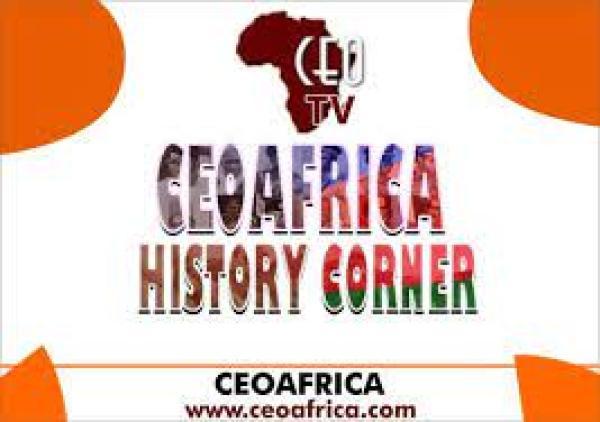 CEOAFRICA History Corner: September 30 in focus
By: Abara Blessing Oluchi
Fri, 30 Sep 2022 || Nigeria,
Today on history corner, we wish to bring you greetings from Nigeria, as she celebrates 62 years of self-rule. This day, exactly 62 years ago, celebrations and excitements were extremely high, as Nigerians were hopeful that independence from the Great Britain means that the country is on her path to greatness. After about six decades, what does the country present, have the aspirations been dashed or kept alive? The establishment of New York city also took place on this day many years ago.
September 30, 489
Germanic King of Italy Odoacer attacked Ostrogothic leader, Theodoric the Great, at the Battle of Verona and was defeated again.
September 30, 1124
Orval abbey church consecrated in South-East Belgium.
September 30, 1199
Rambam (Maimonides) authorized Samuel Ibn Tibbon to translate Guide of Perplexed from Arabic into Hebrew.
September 30, 1399
King Richard II of England's (supposed) abdication read out in the House of Commons by the Archbishop of Canterbury. In reality, he was deposed by his cousin and successor, Henry IV.
September 30, 1520
Suleiman the Magnificent succeeded his father Selam I as Ottoman Sultan (rules till 1566).
September 30, 1555
Bishop of Oxford Nicholas Ridley was sentenced to death as a heretic.
September 30, 1744
France and Spain defeated the Kingdom of Sardinia at the Battle of Madonna dell'Olmo.
September 30, 1808
Covent Garden Theatre Royal was destroyed by fire in London.
September 30, 1868
Spain's Queen Isabella was deposed and fled to France.
September 30, 1898
City of NY (New York) was established.
September 30, 1922
Government of Alexandros Zaimis was formed in Greece.
September 30, 1924
Allies stopped checking on German navy.
September 30, 1934
Charley O'Leary became the oldest person at 58 to get a hit in the majors.
September 30,1941
1 German assault on Moscow, Operation Typhoon, began.
September 30, 1949
American chemist Percy L. Julian at the Glidden Company announced an improved method for producing cortisone.
September 30, 1955
American actor and cultural icon, James Dean was killed in a car crash aged 24.
September 30, 1958
French Guinee became Independent Republic of Guinea.
September 30, 1960
On the eve of the proclamation of Nigeria's independence on 1 October 1960, the United Kingdom sent its congratulations to the Nigerian Prime Minister Alhaji Sir Abubakar Tafawa Balewa.
September 30, 1960
One this day, some of the pre-independence programmes took place in Nigeria. They included: Special Muslim services across the country, foundation stone of independence building, laid at King's College Road and State banquet at Federal Palace Hotel, Victoria Island.
September 30, 1966
Bechuanaland, in southern Africa, gained independence from Great Britain, became Republic of Botswana.
September 30, 1970
New American Bible was published.
September 30, 1980
Iran rejected a truce call from Iraqi President Saddam Hussein.
September 30, 1989
NASA closed down tracking stations in Hawaii & Ascension.
September 30, 1997
Microsoft releases Internet Explorer 4.
September 30, 2005
The controversial drawings of Muhammad were printed in the Danish newspaper Jyllands-Posten.
September 30, 2006
National Assembly of the Republic of Serbia adopted the Constitutional Act that proclaimed the new Constitution of Serbia.
September 30, 2009
In Nigeria, the redesigned ₦50, ₦10 and ₦5 banknotes were converted to polymer substrate following the successful performance of the ₦20 (polymer) banknote. Thus, all lower denomination banknotes became printed in the polymer substrate.
September 30, 2012
Car bomb blast, killed at least 32 people across Iraq.
September 30, 2014
A case of Ebola Virus reached Dallas, Texas.
September 30, 2016
Nigerian troops killed seven Niger Delta militants in Bakassi, Cross River.
September 30, 2017
Indonesian man survived a fight with giant python 7.8m long in Batang Gansal.
September 30, 2020
California became the 1st US state to pass a law allowing for reparations for black residents and descendants of slaves.
September 30, 2015
Burkina Faso's interim President Michel Kafando was re-instated a week after a military coup.
September 30, 2021
Canada observed its first National Day for Truth and Reconciliation, honoring victims and survivors of residential schools for indigenous children.
Back to News