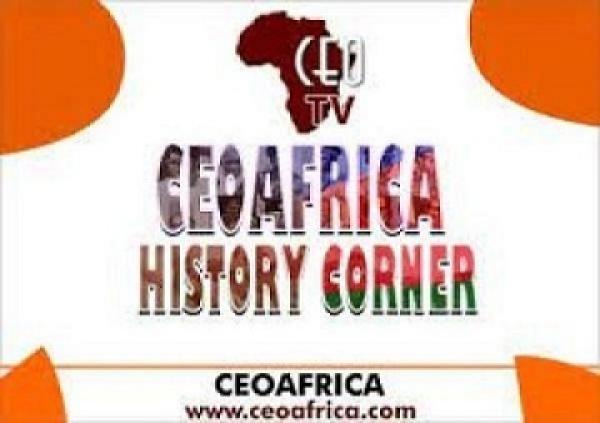 CEOAFRICA History Corner: October 6 in focus
By: Abara Blessing Oluchi
Thu, 6 Oct 2022 || Nigeria,
Today on history corner, we discovered some intriguing events, as well as the interesting ones. They include assassination of Egyptian president, return of French president to Paris, Adolf Hitler's plan to settle Jewish problem, the launch of Instagram among others.
October 6, 105 BC
Battle of Arausio: The Cimbri inflicted the heaviest defeat on the Roman army of Gnaeus Mallius Maxi
October 6, 68 BC
Battle of Artaxata: Lucullus averted the bad omen of this day by defeating Tigranes the Great of Armenia.
October 6, 891 AD
Formosus began his reign as Catholic Pope.
October 6, 1499
French King Louis XII occupied Milan, Italy.
October 6, 1536
English theologian and scholar, William Tyndale, who was the first to translate the Bible into Early Modern English, was executed for heresy.
October 6, 1567
Duke of Alva became land guardian of the Netherlands.
October 6, 1683
13 Mennonite families from Germany founded Germantown, Philadelphia.
October 6, 1689
Pietro Ottoboni replaced Pope Innocent XI as Alexander VIII.
October 6, 1783
Benjamin Hanks patented self-winding clock.
October 6, 1789
French Revolution: Louis XVI returned to Paris from Versailles after being confronted by the Parisian women on 5 October.
October 6, 1811
French emperor, Napoleon Bonaparte, visited Utrecht, Holland (the Netherlands).
October 6, 1849
The execution of the 13 Martyrs of Arad after the Hungarian war of independence.
October 6, 1866
1st train robbery in US (Reno Brothers took $13,000).
October 6, 1889
Thomas Edison showed his 1st motion picture.
October 6, 1896
Filipino nationalist, Jose Rizal, was arrested en route to Cuba via Spain and imprisoned in Barcelona.
October 6, 1903
The High Court of Australia sat for the first time.
October 6, 1908
Bosnian crisis: Emperor Franz Joseph of Austria-Hungary declared the annexation of Bosnia and Herzegovinia, which had been nominally under the rule of the Ottoman Empire. The takeover raised tensions within the Balkan region in Europe and threatened to end in a war.
October 6, 1922
The great powers of the first world war withdrew from Istanbul.
October 6, 1928
Yugoslavian president and revolutionist, Josip Broz Tito, sentenced to 5 years in jail.
October 6, 1939
In a speech to the Reichstag, German Chancellor, Adolf Hitler, announced his plans to reorder the ethnic layout of Europe — a plan that would entail settling the "Jewish problem".
October 6, 1939
Adolf Hitler denied that he intended to go to war against France and Britain.
October 6, 1939
Last Polish army was defeated in World War II.
October 6, 1941
German army occupied Briansk, USSR.
October 6, 1945
The US' General Dwight Eisenhower welcomed in The Hague (on Hitler's train).
October 6, 1949
US President, Harry Truman, signed Mutual Defense Assistance Act (for NATO).
October 6, 1951
Joseph Stalin proclaim that the Soviet Union has the atomic bomb.
October 6, 1956
Scientist Albert Sabin announced that his oral polio vaccine was ready for testing; it would soon supplant Jonas Salk's vaccine in many parts of the world.
October 6, 1973
War erupted in the Middle East as Egypt and Syria launched a surprise attack on Israel during the Yom Kippur holiday. (Israel, initially caught off guard, managed to push back the Arab forces, before a cease-fire finally took hold in the nearly three-week conflict.)
October 6, 1976
Cubana Flight 455 crashed into the Atlantic Ocean after two bombs, placed by terrorists with connections to the CIA, exploded onboard, shortly after taking off from Bridgetown, Barbados, killing all 73 people on board.
October 6, 1976
Coup in Thailand: Admiral Sangad Chaloryu staged a coup ousting the civilian government of Seni Pramoj.
October 6, 1976
President Gerald R. Ford, in his second presidential debate with Democrat's Jimmy Carter, asserted that there was "no Soviet domination of Eastern Europe." (Ford later conceded such was not the case).
October 6, 1978
Iraq declared its Supreme Leader, Ayatollah Khomeini, an undesirable person.
October 6, 1979
Pope John Paul II, on a week-long U.S. tour, became the first pontiff to visit the White House, where he was received by President Jimmy Carter.
October 6, 1981
The third president of Egypt, Anwar Sadat, was killed by members of the terrorist group Takfir Wal-Hajira during a parade held to commemorate the 8th anniversary of Operation Badr - a military operation where Egyptian forces crossed the Suez Canal and overran the Bar Lev Line in Israel. The military operation stated the Yom Kippur War between Israel and a coalition of Arab states. The assassination is thought to be a result of Sadat's efforts to bring peace to the region which started with the Camp David Accords in 1978.
October 6, 1994
Ben Mokoena became 1st black mayor of Middelburg, South Africa.
October 6, 2000
President of the Federal Republic of Yugoslavia, Slobodan Milošević, resigned.
October 6, 2003
American Paul Lauterbur and Briton Peter Mansfield won the Nobel Prize for medicine for discoveries that led to magnetic resonance imaging.
October 6, 2007
First successful human powered attempt to circumnavigate the world: Englishman Jason Lewis set out on the journey, also called Expedition 360 on July 12, 1994, from Greenwich, London. The over 46,000-mile expedition around the world took him 4,833 days, during which he used only human-powered modes of transportation including bicycles, roller blades, and a pedal powered boat.
October 6, 2010
Social networking app, Instagram, was launched by Kevin Systrom and Mike Krieger.
October 6, 2012
Paolo Gabriele, Pope Benedict XVI's butler, was found guilty of leaking confidential documents and sentenced to 18 months'imprisonment.
October 6, 2013
53 people were killed in political clashes in Egypt.
October 6, 2014
The Supreme Court unexpectedly cleared the way for a dramatic expansion of gay marriage in the United States as it rejected appeals from five states seeking to preserve their bans, effectively making such marriages legal in 30 states.
October 6, 2017
Nobel Peace Prize awarded to the International Campaign to Abolish Nuclear Weapons (ICAN).
October 6, 2018
In the narrowest Senate confirmation of a Supreme Court justice in nearly a century and a half, Brett Kavanaugh was confirmed by a 50-48 vote; he was sworn in hours later, amidst protests and after an FBI investigation.
October 6, 2021
WHO Director-General, Tedros Adhanom Ghebreyesus, recommended world's first Malaria vaccine (Mosquirix) for children after a pilot programme was effective in Africa.

Back to News