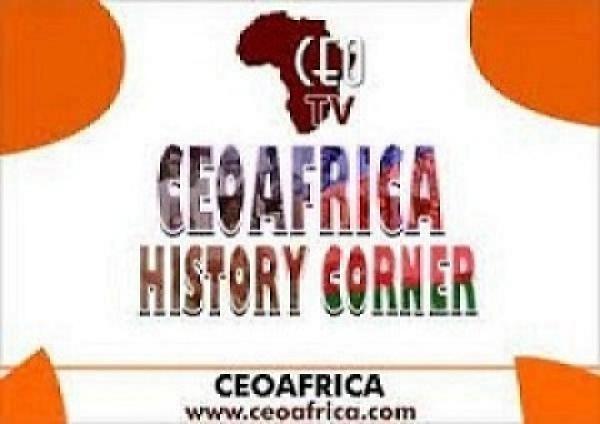 CEOAFRICA History Corner: October 15th in focus
By: News Editor
Sat, 15 Oct 2022 || Nigeria,
Today on history corner, we bring you the cause of the popular "Aba Women's Riot of 1929". We also recall that it was on this day that South African freedom fighter, and later president, won the Nobel Prize for Peace. It was also on this day that Saddam Hussein got reelected, as president of Iraq, through a referendum.
All these and more have we lined up for you. Enjoy!!!
October 15, 1581
Commissioned by Catherine de' Medici, the 1st ballet "Ballet Comique de la Reine" was staged in Paris.
October 15, 1582
Gregorian calendar introduced in Spain, Portugal and pontifical states, after skipping 10 days after, Oct 4 to syncronise the calendar.
October 15, 1764
Edward Gibbon observed a group of friars singing in the ruined Temple of Jupiter in Rome, which inspired him to begin work on The History of the Decline and Fall of the Roman Empire.
October 15, 1789
1st US presidential tour by George Washington in New England.
October 15, 1815
French emperor, Napoleon Bonaparte, arrived on island of St Helena to begin his exile.
October 15, 1827
Charles Darwin admitted to Christ's College, Cambridge.
October 15, 1842
Karl Marx became editor-in-chief of Rheinische Zeitung.
October 15, 1860
11-year-old Grace Bedell wrote to American president, Abraham Lincoln, telling him to grow a beard.
October 15, 1917
Dutch exotic dancer, Mata Hari, was executed by firing squad for spying for Germany during WWI at Vincennes near Paris.
October 15, 1924
US President Calvin Coolidge declared Statue of Liberty a national monument.
October 15, 1929
New governor implemented plans to expand taxation, in Nigeria, which would culminate into the Aba women's riot, the following month.
October 15, 1941
Hitler declared that all of Germany's Jews must be relocated, and Polish Jews found outside of their ghettos would be shot on sight. Additionally, anyone who helped Jewish people would be killed too.
October 15, 1951
First synthesis of an oral contraceptive (norethindrone) made by Luis E. Miramontes under direction of Carl Djerassi and George Rosenkranz at Mexican drug company Syntex.
October 15, 1967
The Motherland Calls, a monumental statue commemorating the battle of Stalingrad completed in Volgograd, Russia, then the World's tallest statue designed by Yevgeny Vuchetich.
October 15. 1970
Nobel Laureate, Anwar Sadat, elected 3rd President of Egypt, succeeding the late Gamal Abdel Nasser.
October 15, 1976
1st debate of major-ticket US Vice President nominees, Walter Mondale (Democrat) vs Bob Dole (Republican).
October 15, 1989
American radio and television evangelist Billy Graham was given the 1,900th star on Hollywood Boulevard, the first clergyman to be granted a star.
October 15, 1989
South African President F. W. de Klerk freed ANC Founder, Walter Sisulu, and four other political prisoners.
October 15, 1993
Nelson Mandela and South African President, F. W. de Klerk, awarded the Nobel Peace Prize.
October 15, 1995
Saddam Hussein was reelected president of Iraq through a referendum.
Back to News