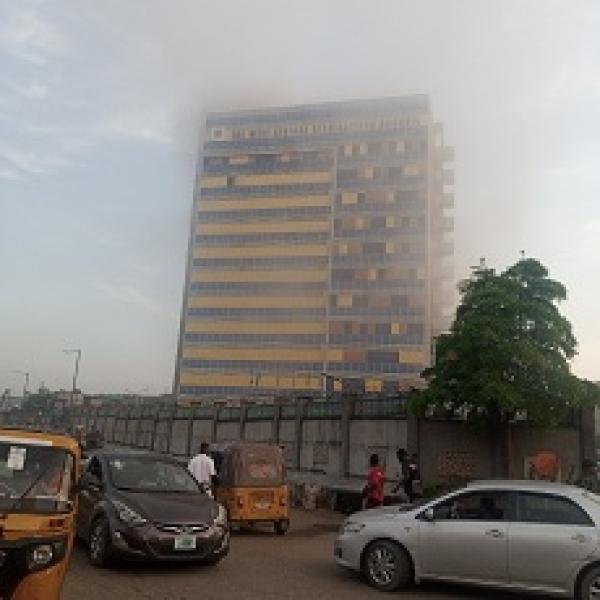 Just In: Many feared trapped as fire guts WAEC office in Lagos
By: News Editor
Wed, 26 Oct 2022 || Nigeria, Lagos State
There was chaos in the early hours of Wednesday as fire gutted the West Africa Examinations Council (WEAC) building in Yaba area of Lagos State.
Many people are said to be trapped in the building as the fire rages.
Emergency responders were at the scene and the fire was put off.
The cause of the fire is still unknown but it was reported that the inferno was caused by power surge in one of the offices, which immediately went wild.
Smoke was earlier seen oozing at the top of the high-rise building as the fire was burning within its office rooms.

Back to News