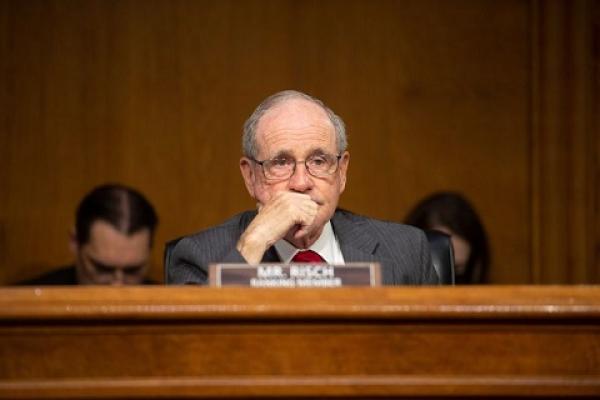 Top U.S senator demands sanctions, review of assistance to Nigeria
From: Agency Report
Tue, 20 Dec 2022 || Nigeria,
Senator Jim Risch, the top Republican on the Senate Foreign Relations Committee, has requested a review of U.S. security assistance and cooperation programs in Nigeria.
The demand by Risch was based on a Reuters report of an illegal abortion program and killing of children carried out by the Nigerian military.
Risch, in a letter to Secretary of State Antony Blinken, however, called for the State Department to examine the potential use of sanctions in addition to an expeditious review of U.S. security assistance and cooperation.
"I look forward to hearing more about the Department's planned response to the serious and abhorrent allegations levied against a long-standing beneficiary of U.S. security assistance and cooperation which, if deemed credible, have done irreparable harm to a generation of Nigerian citizens and to U.S. credibility in the region." Risch said in the letter dated Friday.
Reuters had reported that since at least 2013, the Nigerian military conducted a secret, systematic and illegal abortion program in the country's northeast.
According to the newspaper, the secret program terminated at least 10,000 pregnancies among women and girls.
The paper added that women who resisted abortion were beaten, held at gunpoint or drugged into compliance.
Lai Mohammed, minister of information and culture had rubbished the Reuter's report.
The Nigerian minister said the report was a strategy to set the world against Nigeria and cut off the support that is critical to crushing terrorists.
He said Reuters made the allegation without evidence, citing only anonymous sources and the reported review of phantom "documents".
Back to News