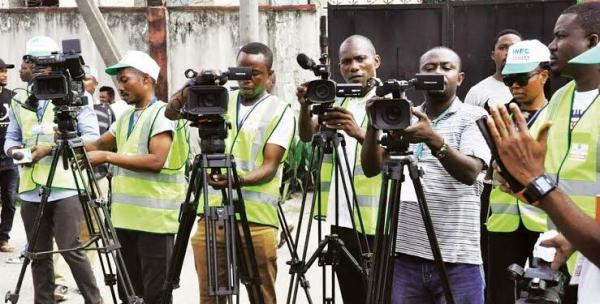 2023 Elections: Media Rights Agenda sets up hotline for Journalists under attack
From: Agency Report
Thu, 23 Feb 2023 || Nigeria,
Media Rights Agenda (MRA) has established a hotline for journalists who come under attack during the 2023 elections.
The number, 08138755660, which can be used to make regular calls, WhatsApp calls or to send text messages or WhatsApp messages to MRA would enable such journalists to receive support, guidance about their rights and available safety mechanisms, as well as litigation assistance, should that become necessary to enforce their rights.
In a statement signed by Programme Officer, Mr. John Gbadamosi on Wednesday, the organisation explained that the hot line that the hotline was necessitated by the increasing level of attacks against media practitioners and organizations, particularly during the last several months leading up to the elections.
He said: "Besides the immediate effects of such attacks on the affected journalists and their families, the chilling effect on media freedom is also putting Nigeria's democracy at risk since there can be no genuine democracy where journalists and the media are unable to perform their functions without fear."
"Attacking journalists and obstructing them with impunity in the performance of their professional functions has become an equal opportunity undertaking by different actors, with men of the Nigerian Police and other security and law enforcement personnel who should ordinarily protect the journalists being the major perpetrators of the attacks against them, along with other government officials, armed hoodlums, political thugs, criminal elements and other bad actors."
Mr. Gbadamosi said the number, 08138755660, which can be used to make regular calls, WhatsApp calls or to send text messages or WhatsApp messages to MRA, will also be available on MRA's website and its social media platforms so that any journalist or media worker who is threatened, under attack or has been attacked in the course of their work or as a result of their work can easily access the number and get in touch with the organization.
He advised journalists to save the number on their mobile devices on speed dial so that it is easily and quickly accessible to them should the need to use it arise.
Mr. Gbadamosi explained that journalists and other media workers may call the hotline or send messages to report relevant incidents, including threats of physical harm, to MRA for documentation purposes; to seek advice about their legal rights or available official mechanisms at domestic, regional or international levels, for them to lodge formal complaints about the violation of their rights.
He noted that journalists and media workers are free to lodge complaints through the number, including being prevented from doing their jobs, being subjected to degrading or inhuman treatment, arbitrary arrests and detention; assault, battery or other forms of physical violence; arbitrary raiding and searching of their homes or offices by security agents or other acts of intimidation, harassment and threats, including any such incident targeting their family members because of the work of the journalists.
Mr. Gbadamosi said the hotline will remain in operation from now until after the inauguration of the new government that will emerge from the elections.
Back to News