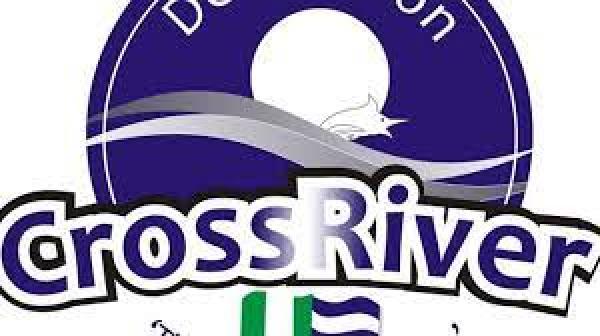 2023 Governorship: LP, others move to rattle APC, PDP in Cross River
From: Agency Report
Fri, 24 Feb 2023 || Nigeria,
YPP, LP, others move to rattle APC, PDP in Cross River.Ahead of the governorship elections, political parties hitherto considered less popular in Cross River State have penetrated the nooks and crannies of the State.
They include: Young Progressives Party, YPP, Labour Party (LP), African Democratic Congress (ADC), Peoples Redemption Party (PRP), African Alliance (AA) and Social Democratic Party, SDP.
Nobody gives them any chance, they are underrated and belittled.
Except for the PRP which has the former minister of Niger Delta affairs ministry, Pastor Usani Usani as the sole sponsor, and gubernatorial candidate, none of the other parties has dependable resources to reckon with. He appears to be the only known name in a fledgling party which he single-handedly resurrected when he left APC.
Usani said he is depending much on his goodwill, fame and political dexterity to win the upcoming Governorship election in the state. But many do not take him seriously.
According to Usani, names of political parties do not make the parties but the individuals and their contents, political programmes and sincerity are what should garner votes to his favour. And he has them in quantum, he said in an interview.
Usani, a former state chairman of APC, said he has the capacity to win the governorship election having campaigned extensively.
Could it be that his entrance into the governorship race has become a threat to APC and PDP whom some believed that either of them will win the governorship election in the state?
Usani has survived several assassination attempts. Usani himself had to send a petition to the commissioner of police in September 2022 about the various threats to his life.
Labour Party is another party that is posing a bigger threat to APC and PDP.
LP in the state is riding on the fame and popularity of the presidential candidate of their party, Peter Obi. But many do not still believe in the flagbearer, Ogar Osim, who is a clergyman in the Brotherhood of the Cross and Star.
He is both the chairman and governorship candidate of the party. He was a placeholder. According to him, since there was nobody that came up to claim the governorship ticket, the national headquarters of the party urged him to double as both chairman and guber candidate.
Osim has taken his campaigns into the hinterlands even as his running mate, Ekpezu Obu, an ICT Wizard and banker, is rallying the youths who identify with him to his advantage.
LP in the state has diehard followers even though it does not necessarily appear to back Osim.
One luck the LP candidate has is the teeming faithful of his religious organisation who may vote for him on a sentimental basis. They see him as an astute administrator.
Addressing journalists recently, Osim said he is in the race to win not to pretend.
"LP is not a pushover. We are in this governorship race to win. We have the sagacity. We have all that it takes to do so. Cross River needs fresh blood, fresh hands, new ideas to take this state to a much higher level," he said.
But at another level, he said the race was not a do-or-die-affair.
"Even at the end, the result does not favour me. I won't bring down the heavens. It's not a do-or-die-affair. But I know that the will or God will be done as God has better programmes for this state," he said.
Another lesser known party is the ADC. Its governorship candidate is Effiong Nyong. Nyong is a veteran broadcast and print journalist.
Elder Festus Igbinoba, national vice chairman of the party in the South-South formally presented the party's flag to Nyong last week.
Nyong reeled out his seemingly fantastic economic, tourism, maritime, agric programmes to journalists last week.
He decried the manner the state has, according to him, been run aground, and state resources cornered for selfish purposes.
He threatened to hold two past governors to account for the squandering of the N500 million Naira received from the federal government every month since 2008 as Bakassi Stabilization Fund without an atom of development in Bakassi LGA or resettlement of the affected families since the handover of the Bakassi peninsula to Cameroon.
The Lagos socialite and radio guru has been consulting groups, including young artists and other youth groups, appealing to their conscience.
Nyong wondered why every succeeding government would be depending on federal allocation of N1.5 Billion per month. He said he would create 22 additional local government development councils to the existing 18 LGAs and with the N100m monthly allocation from the federal government, they would use it to attract development and investments.
Nyong relies on his media constituency and civil society groups to prosecute his governorship campaign.
The Action Alliance candidate is Ekeng Effiom. Very young, he does not mind the financial challenge strangulating the party and his campaign. But he believes that he will make an impact. He relies on his connections with political groups.
A former INEC staff, who is the candidate of the Young Progressives Party, YPP, Joseph Coco-Bassey said, "My strength is built on grassroot acceptance owing to my long span of involvement in the mainstream Youth and student activism with broad spectrum of mobilising and human capital development geared towards their well being.
"This is through the provision of opportunities and an enabling environment for their development over time. This is also based on a proven and verifiable record of trust built over the years, coupled with courage and dexterity to stand up for the people's right. This makes me stand out and most acceptable."
Coco-Bassey said he is relying on town hall meetings for his campaign so as to allow the people free access to him for closer interaction.
On his part, the SDP candidate, Effiom Okokon said that the state is in need of something new and fresh.
"We have an intervention plan for Cross River State encapsulated in the HEARTS Project.
"The people are tired of the old parties (APC and PDP) who until a few months ago were all in the same party.
"People have decided to vote them out and have pitched their tents with SDP which is the better alternative and third force," he stated.
Can any of these parties stage an upset against the two giants- the APC and the PDP? March 11 will decide.
Back to News