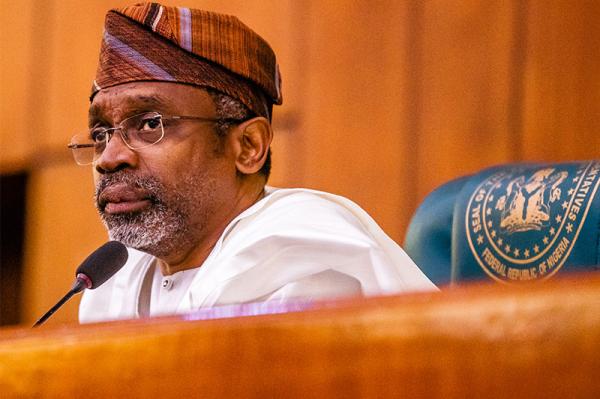 Gbajabiamila's men in race for House leadership
From: Agency Report
Tue, 7 Mar 2023 || Nigeria,
The race for the leadership of the House of Representatives in the coming 10th National Assembly is intensifying as more aspirants are emerging on the scene.
We learnt on Monday that more members of the House from the South-West geopolitical zone are seeking the office of the Deputy Speaker, an indication that the office might be zoned to the zone.
Currently, the Speaker of the House, Femi Gbajabiamila, is from Lagos State in the South-West, same state and zone with the President-elect, Asiwaju Bola Tinubu.
Incidentally, those said to have indicated interest in the leadership seat are known allies of the Speaker.
Though they have yet to officially declare their interests, some of them have informed journalists off-the-record about their ambitions.
They include the Chairman of the House Committee on Niger Delta Development Commission, Olubunmi Tunji-Ojo (APC/Ondo); Chairman of the House Committee on Public Accounts, Oluwole Oke (PDP/Osun); Chairman of the House Committee on Science Research Institutes, Olaide Akinremi, among others.
Incidentally, these lawmakers were said to have been influential in the emergence of Gbajabiamila as Speaker of the House.
When contacted, Tunji-Ojo said he had yet to declare any ambition for any leadership position.
"I am a party man and I think it is premature for anybody to declare and start campaigning at this point when the party (APC) has not released its zoning formula for positions," he said.
Also speaking to our correspondent on Monday, the Chairman of the House Committee on Defence, Babajimi Benson, a close ally of Gbajabiamila and loyalist of Asiwaju, noted that the APC leadership would be influential in the selection process.
There are still doubts over the future of Gbajabiamila who has won the seat of Surulere 1 Federal Constituency in Lagos State for sixth term.
Incidentally, the President-elect, Tinubu, is from Lagos like Gbajabiamila, while the Vice President-elect is from the North (Borno).
At the Senate and the House, aspirants are expected to begin declaration for their choice positions as the National Assembly resumes from election break on March 14.
Also, the political parties have yet to release their zoning formula for the top legislative seats in the National Assembly.
Out of the six geopolitical zones, the South-West has produced the President while the North-East has the Vice President-elect.
The dominant parties,the All Progressives Congress and the Peoples Democratic Party, are expected to nominate leaders of the majority and minority caucuses, respectively.
Back to News