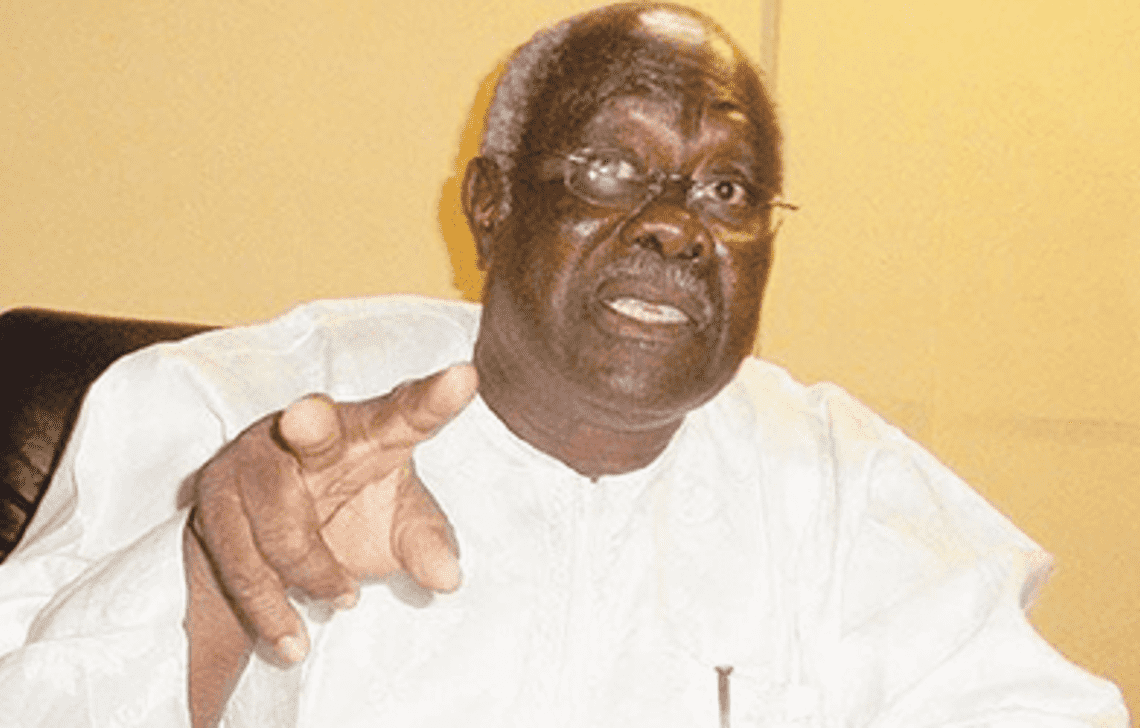 'It's a war crime and should be tried by the International Criminal Court– Bode George reacts to alleged APC thug attacks during elections
By: Cletus Sunday Ilobanafor
Mon, 20 Mar 2023 || Nigeria,
Leader of the Peoples Democratic Party (PDP) in Lagos, Bode George has denounced the electoral violence allegedly committed by All Progressives Congress (APC) members and supporters during the Saturday, March 18 Governorship elections.
According to George, crimes committed against lawful citizens exercising their rights in a peaceful manner "is no different from war crimes and should be tried by the International Criminal Court (ICC)".
He referred to the governorship and house of assembly elections as a sham and a complete insult to Lagosians' sensibilities.
George, in a statement, said he was "shattered and heartbroken" that democracy is in shambles in a state known for civility, humility, harmony and respect for the rule of law.
"Never in my life have I seen such a despicable and dishonorable way of not allowing people to express their right to elect whoever they want."
He called Lagos a den of lunatics, saying the forefathers who founded Lagos – the Aworis and others – "will be angry in their graves".
"Power-hungry fellows turned everything upside down in their quest to retain power, with 'Oro' worshippers invoking spiritual insults on other Nigerians in broad daylight," George added.
"Who ordered that the soldiers should be withdrawn during the governorship and House of Assembly elections?"
He said many potential voters returned home angrily without voting.George made reference to the "snatching of ballot boxes/papers by APC thugs", the burning of election materials and the free use of dangerous weapons at polling units.
"Some voters were matcheted and shot. This is not the Lagos we used to be proud of. This election is a total disgrace to APC and Nigeria," he fumed.
George then warned the APC Presidential Campaign Council spokesperson, Bayo Onanuga to stop speaking on Lagos issues with authority as he is not an indigene.
Back to News