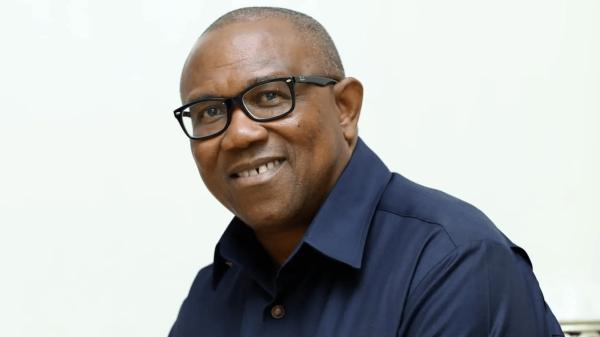 Obi raises the Alarm on alleged plot to blackmail him, his supporters
By: Cletus Sunday Ilobanafor
Mon, 29 May 2023 || Nigeria,
The Presidential Candidate of Labour Party candidate in the February 25, 2023 election Mr. Peter Obi has raised alarm on plots by his political opponents to blackmail and tarnish his image in the coming months.
In a statement, he issued early this morning but which Daily Independent got a few minutes ago, Obi said he has got the wind of the plot but it will not deter him from pursuing the good of a new Nigeria.
While calling for calm, Obi said this is a time for deep reflection for all Nigerians.
He said "It is also a time to re-examine our assumptions, even as we reaffirm our hopes. Let us calmly review our aspirations, in order to recalibrate our expectations and pin down the causes of our missed opportunities and disappointments.
"We stand at that critical moment in time when, as a people, we must collectively come to grips with the reality of our injured destiny as well as the reasons for that injury. It is for us to reassess our plight as a young democracy and identify clear pathways to a better and greater future for us all.
"As we await the verdict of the election tribunal, I urge all Nigerians to use this opportunity to renew their commitment to the Nigerian ideal. That ideal remains noble and worth every sacrifice we can make".
He called for respect for the judiciary and reminded Nigerians that "judiciary is part of the democratic enterprise and a critical governance tool for determining the propriety of the decisions and actions of every citizen and every institution of state. To that extent, and for that reason, I urge everyone to treat it with the respect and dignity it deserves".
Obi said Nigerians expect that the Nigerian judiciary will use the election cases now before it to reaffirm its independence and integrity. It has to do so, for all our sakes and for itself".
He urged Nigerians to remain peaceful and law abiding. "No matter the depth of anyone's reservations about what is going on in the polity today, no matter the real and imagined provocations, and no matter the disagreement out there, we should remember that this will not last forever", he wrote.
He lamented that some opponents are hatching evil plots to tarnish his integrity.
According to him "I am aware of some evil designs being hatched against me and my supporters in the coming months. Efforts will be made to taint my image. Campaigns of calumny are being perfected to defame my character and diminish my hard-earned integrity.
"These schemes will aim at degrading our support base and confusing the public. But, no evil campaign will alter the substance of my character; nor diminish my patriotic commitment to a better Nigeria.
"It is about the future of our youths. it is about ending the Years of Locust", he wrote.
While thanking Nigerians, LP and the media for their support, he insisted that the media must continue to guide the people on the immense promise of a future in a new Nigeria
Back to News