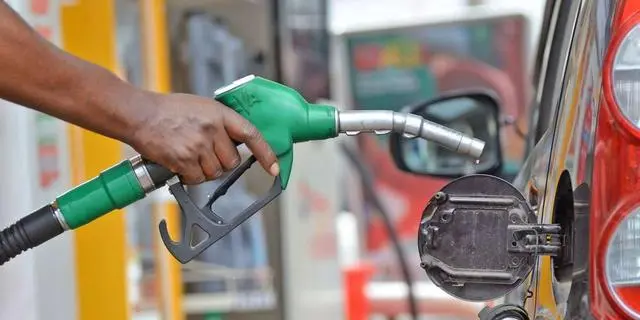 Civil society group threatens national protests over FG's subsidy removal
By: Cletus Sunday Ilobanafor
Fri, 2 Jun 2023 || Nigeria,
The Free Nigeria Movement, a civil society group, has called for the immediate reversal of the Federal Government's recent declaration on subsidy removal.
At a press briefing in Abuja on Thursday, the convener of the group, Dr Moses Paul, expressed the organization's disapproval of the move by the new government, describing it as unsavoury.
He, therefore, warned that if the government does not reverse its decision, the group will begin nationwide protests within the next seven days.
He said, "As a group, the Free Nigeria Movement, will continue to demand for good governance, responsible leadership and insisting on a credible route to power.
"We frown at this unsavoury pronouncement of subsidy removal by the new government, which is essentially a place holding pending decisions on all petitions at the Presidential Election Tribunal Court.
"We call for the immediate reversal of this pronouncement, the failure of which we shall begin national protests within the next seven (7) days. This is the lawful duty and right of every Nigerian."
The group also called on the Nigerian Labour Congress (NLC) to remain steadfast in its opposition to the new pump price, despite ongoing talks and lobbying efforts by other actors.
"We are aware of ongoing talks with the NLC and the many actors lobbying for an acceptance of the new pump price by the NLC leadership.
"We call on the NLC to remain steadfast standing with the poor people of Nigeria and never compromising their position," he added.
Dr. Paul also called on Nigerians to stand up to defend the country and their right to live with dignity in it.
"This is the only country we have. We will defend it with every stretch of our being standing on the law. This is the only way that Nigeria can stand for the good of all," he added.
It would be recalled that the Federal Government has defended its decision to remove the subsidy, stating that it is necessary to address the country's economic challenges.
However, the move has been met with widespread criticism, with many Nigerians expressing concern about the potential impact on the cost of living and the economy as a whole.
The Free Nigeria Movement's call for national protests adds to the growing pressure on the government to reverse its decision.
Back to News