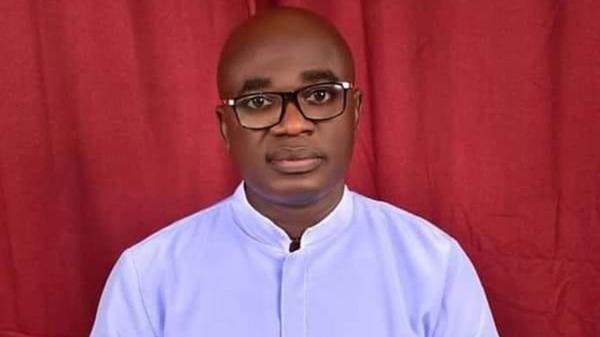 Benue gov sets up committee to recover looted govt properties
From: News Editor
Sun, 11 Jun 2023 || Nigeria,
Benue State Government has set up a committee to recover all looted government property by the immediate past government.
Recall that Governor Hyacinth Alia through his Chief Press Secretary, Tersoo Kula had a few days ago decried the looting of government vehicles by the immediate past government headed by Samuel Ortom.
Tersoo had said, "The PDP looted Government House to a point that the new government under governor Hyacinth Alia, met no single car or truck in government house. The governor's visits to agencies and parastatals have uncovered the highest level of rot ever witnessed in the history of Benue State".
Though the former Special Adviser to the immediate past governor, Terver Akase in his response stated that the State Executive Council of the past administration granted a waiver to government officials to go with their official vehicles.
Akase had said, "On the issue of vehicles, the present administration may wish to be informed that the Benue State Executive Council decided that government officials including the Governor and his Deputy be given waivers to enable them to go with the official vehicles allocated to them.
"Governor Ortom, therefore, did nothing unlawful by leaving office with the official vehicles allocated to him.
But in a statement issued on Sunday by the Chief Press Secretary to the governor, Tersoo Kula said that the governor had inaugurated an assets recovery committee both at state and local government levels
The statement read in parts, "Benue state Governor, Rev. Fr. Dr. Hyacinth Alia has inaugurated two Assets Recovery Committees. One is to work at the state level, while the other is at the Local Government level.
"The committee members are among other things, mandated to ascertain all assets of the government including lands, vehicles, houses, furniture, and other machinery.
According to the statement, representatives of security agents were to be deployed in the recovery mission.
Asset recovery committee which is headed by former permanent secretary, Hingah Biem also has members to include; former Attorney General of the State, Barr. Joe Abaagu, Dennis Akura, Ioryue Yajir, Peter Egbodo,Joseph Ojob, Jonathan Modi, Shaageer Matins, Yuhe Jerome, Tom Uja andTormbuwua Terlumun as Member/Secretary.
At local government levels, members include; Jude Tyo, Aondowase Apera, Kwaghgba Amande, Richard Dzungweve, Anthony Sende, Olofu Ogwuche, Terver Kachina, and Nick Eworo – Member Secretary.
"Both committees will have able representatives from; the Department of State Security, The Police, Military, and Nigeria Civil Defence Corps," the statement read.
In the same vein, the Governor also inaugurated a fact-finding Committee for the Benue State University.
The committee has its chairman, Paul Biam, and members include;
Jacob Ajene, Terkimbi Ikyange, Prof. Eugene Alyegbe and Agbo Ochekpe as Member/Secretary.
Back to News