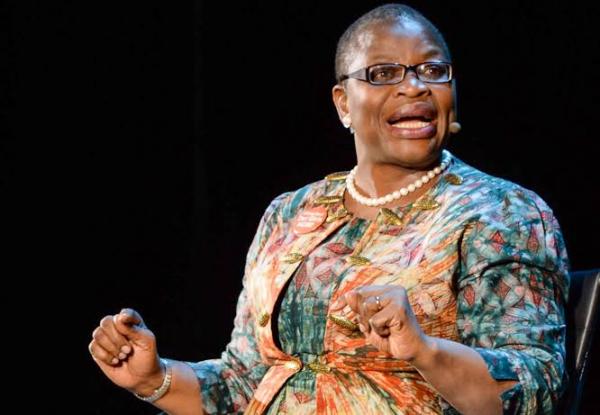 Bulkachuwa: Lawan Should Be Ashamed of Himself – Ezekwesili
By: Abara Blessing Oluchi
Tue, 13 Jun 2023 || Nigeria,
Former Minister of Education, Obiageli Ezekwesili has lambasted Ahmad Lawan, the former Senate President.
Ezekwesili slammed Lawan on Twitter for covering up the confession of a crime, saying he should be ashamed.
Ezekwesili, in a post via her verified Twitter handle on Tuesday, called on the Chief Justice of the Supreme Court to immediately institute an investigation of all election cases that came before Zainab Bulkachuwa, a former President of the Appeal Court.
Her statement followed an emergence of a disturbing video of Senator Adamu Muhammad Bulkachuwa, who represented Bauchi North senatorial district, bragging about how he influenced the decision of his wife, Bulkachuwa, a retired Justice of the Appeal Court.
Zainab Bulkachuwa bowed out of the bench after clocking the statutory retirement age of 70 years for justices of the Appeal Court in 2020.
However, at a valedictory session of the 9th Senate, Bulkachuwa made comments insinuating that he influenced many of his wife's decisions.
"Particularly my wife, whose freedom and independence I encroached upon when she was in office, and she has been very tolerant and accepted my encroachment and extended her help to my colleagues," Bulkachuwa said in the video before he was interrupted by the Senate President, Ahmed Lawan.
Unsettled by the statement, Lawan told him, "I don't think this is a good idea going towards this direction."
However, Ezekwesili said the Nigerian Judiciary and a corrupted political class were steadily confirming how they trade the nation's democracy
She wrote, "The Nigerian Judiciary and a corrupted political class are steadily confirming how they trade our Democracy.
What was that Senator saying in the Senate Chamber again?
The outgone Senate President @DrAhmadLawan should be ashamed of himself for covering up a confession of a crime.
"The Chief Justice of the Supreme Court should immediately institute an investigation into all election cases that came before the former President of Appeal Court, the wife of the confessing Senator who compromised her if there's any honour left in the Judiciary of this country."
Back to News