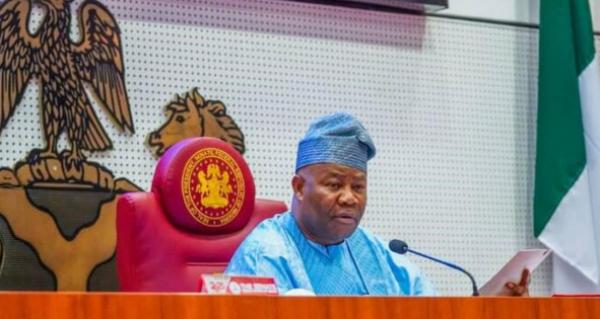 Like reps, senate approves Tinubu's N500bn request for palliatives
By: Abara Blessing Oluchi
Fri, 14 Jul 2023 || Nigeria,
The senate has approved a request by President Bola Tinubu to appropriate N500 billion for palliatives to cushion the effects of the removal of the petrol subsidy on Nigerians.
The approval came on Thursday hours after the house of representatives agreed to the request.
The president had asked the national assembly for the provision and the upper legislative chamber granted the request after amending the 2022 supplementary appropriation act.
The N500 billion will be taken from the N819 billion supplementary appropriation act.
Just like in the house of representatives, the senate gave the motion sponsored by Opeyemi Bamidele, majority leader, accelerated passage.
One of the motions moved by the majority leader was to suspend relevant standing rules of the senate to enable the red chamber to give accelerated approval to the request.
While considering clauses of the bill in the "committee of the whole", the senate approved N185 billion for the federal ministry of works "to alleviate the impact of the flooding experienced in 2022 on road infrastructure across the six geo-political zones".
The red chamber also approved N35 billion for the National Judicial Council (NJC), and N19.2 billion for the federal ministry of agriculture to "ameliorate the massive destruction to farmlands across the country during the severe flooding" in 2022.
The senate approved N10 billion for the federal capital territory administration (FCTA) for "critical projects".
Back to News