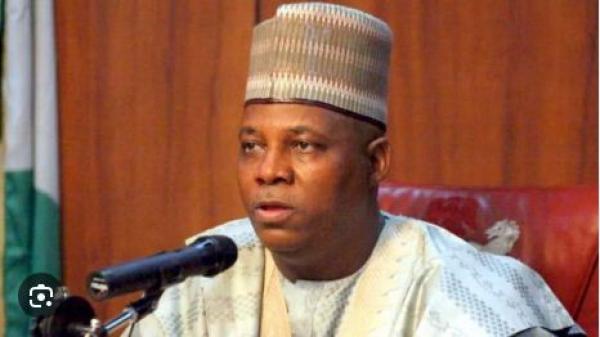 Fuel subsidy removal: We'll deploy electric, CNG-powered buses for mass transportation- Shettima
By: Abara Blessing Oluchi
Fri, 21 Jul 2023 || Nigeria,
Vice-President Kashim Shettima says the federal government would vigorously pursue the mass deployment of compressed natural gas (CNG) vehicles in all states for public transportation.
Shettima spoke on Thursday while presiding over the National Economic Council (NEC) meeting on the petrol subsidy removal, in Abuja.
The move was part of the resolutions reached at the fourth NEC meeting, according to a statement by Olusola Abiola, director of information, office of the vice-president.
The council's decisions followed a presentation on cushioning the effect of petrol subsidy removal by Chukwuma Soludo, Anambra state governor, who spoke on behalf of the NEC ad hoc committee.
"We will also pursue vigorously, the mass deployment of CNG-powered vehicles and establishment of autogas conversion plants/kits in all states in the short-term," Shettima was quoted as saying.
"We will also deploy electric buses and cars with charging infrastructure across the country."
Although the vice-president did not state when these resolutions would be fully implemented, he noted that the council decided to support enhanced engagements between state governors and the leadership of the labour unions across the states.
Shettima said the committee also proposed the provision of cost-of-living allowances to civil servants in both the state and federal civil services.
"The council agreed to support the federal government's efforts to scale up infrastructure, especially to give attention to fixing dilapidated highway roads across the country," he said.
"Other highlights of the NEC meeting are as follows: outstanding balances at the end of June excess crude account — $473,754.57, stabilisation account N27,524,857,142.27, development of natural resources fund N98,421,834,602.86.
"Monthly statutory and exchange gain, non-oil revenues balance as at January to June 2023 is N104,978,145,865.86; solid mineral development fund (SMDF) balance as at January to June, 2023 is N835,511,263.00."
On the state budget support facility as at June 30, he said that the Federation Account Allocation Committee (FAAC) outstanding liability was N1,718,705,566,436.25.
Shettima said the presentation on revenue outlook made by Muhammad Nami, chairman of the Federal Inland Revenue Service (FIRS), focused on major revenue reforms implemented between 2020 and 2023.
"Four key areas highlighted include; restructuring tax operations and administration, automation of tax administration, operational processes, creating a customer-focused service, and creating a data-centric institution," the vice-president added.
On June 8, oil distributors under the aegis of the Depot and Petroleum Marketers Association of Nigeria (DAPPMAN) pledged to donate 100 compressed natural gas (CNG) buses to help mitigate the effects of petrol subsidy removal.
The marketers, led by Winifred Akpani, the managing director (MD) and chief executive officer (CEO) of Northwest Petroleum and Gas Company Limited; made the commitment during a meeting with President Bola Ahmed Tinubu, a week after the announced the removal of petrol subsidy.
Back to News