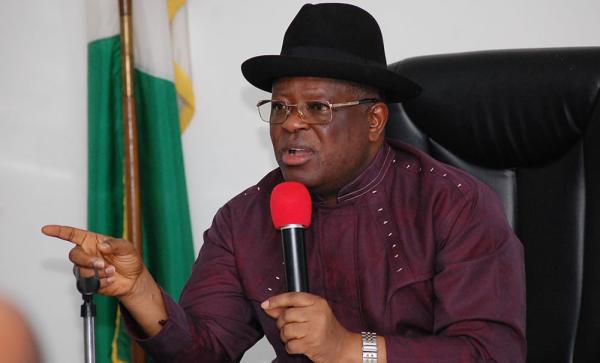 Ministerial screening: Umahi asked to 'take a bow' before Senate
By: Abara Blessing Oluchi
Tue, 1 Aug 2023 || Nigeria,
The immediate past governor of Ebonyi State and senator representing Ebonyi South, Dave Umahi, took a bow before the Senate when he appeared before the lawmakers for his ministerial role.
'Take a bow and leave' is a term used by lawmakers to accord respect and honour to former senators, members of the House of Representatives members, and state Houses of Assembly.
Senator Umahi was the first to stand before the Senate among the 14 nominees listed for screening Tuesday.
He said, "My distinguished colleagues, let me first thank God for the journey of my life and thank Mr President for nominating me as a minister of the Federal Republic of Nigeria.
"Let me also thank the Senate President, Deputy Senate President, and the entire leadership as well as the 10th Senate for their cooperation and the working relationship I have enjoyed.
"Let me thank you highly for a very united Senate. In these few months I have stayed in the Senate, you have made sure that there is no partisan politics in the Senate."
Earlier, the Senate President, GodsWill Akpabio, quoted Order 52 of the Senate Standing Orders, which says a Senator …shall not read his speech except if he is moving for a bill or motion."
Akpabio said, "When a senator appears before the Senate, he shall not read his achievement.
"When a senator is a principal officer, he shall appear, take a bow and resume back to his seat until the day he is sworn into office."
Umahi, thereafter, went back to his seat after bowing before the Senate.
Back to News