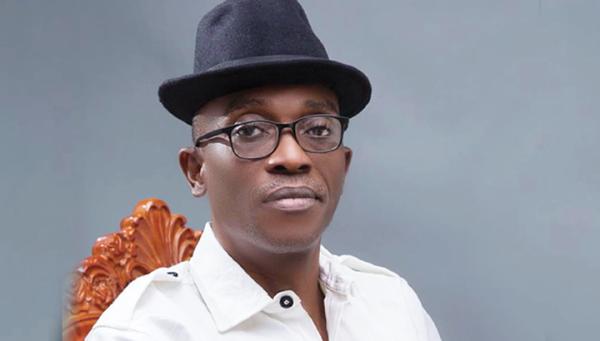 Only LP, Obi have solution to Nigeria's Challenges – Abure
By: News Editor
Sun, 13 Aug 2023 || Nigeria,
The National Chairman of the Labour Party (LP), Barr. Julius Abure has said that only Peter Obi and the Labour Party have solutions to the numerous challenges in the country.
Abure wh disclosed this on Sunday in Lagos at the inauguration of the Lagos State local government caretaker committee, where 20 Local Government chairmen and 15 members of their executive committee (exco) were inaugurated.
The national chairman who graced the event with some members of the National Working Committee (NWC) of the party, including Prof. Pat Utomi, who he called a champion of democracy
Abure who insisted that the LP mandate was stolen said, "They have stolen what doesn't belong to them and since they've murdered sleep they'll not sleep. They won't have peace until they give us out mandate.
"The 2023 general election was a struggle to liberate Nigeria. If you go to Plateau State now, people are killed on a daily basis. If you go to Benue State, people are being killed. The sufferings of Nigerians have increased.
"They think it's easy to govern. They think it is easy to change Nigeria. I want to say that it is not taking power that matters. It is what you do with the power. What have they done with the power?
"How much was a litre of fuel when they took over power? How much was the exchange rate of dollar to naira when they took over? Today, a dollar is almost N1,000. Today, insecurity has increased. It is only when they hand over power to LP, Peter Obi that the country will change and there will be peace.
"It is only LP and Peter Obi that have solutions to numerous challenges in the country. Age is not on their side, health is not on their side, energy is not on their side. Education and capacity are not on their side. Let them give us the power and they will see genuine change.
"Our participation in the 2023 general election changed the political landscape in Nigeria. When they saw us they underrated us.
"When they saw our performance they decided to give money to some bad eggs in our midst. I am sure you all saw what played out. Today the people they decided to sponsor, Apapa and company, we have driven them to their houses.
"I want to assure you that we have put our hands on the plough and we're not looking back. We're ready to provide leadership and we're ready to continue with the struggle for a new Nigeria.
"We'll continue to pursue our mandate and I'm very sure that the judiciary will do the right thing. In the next couple of weeks the judgment will be out and we will all come back here to celebrate and form a government of the people.
He appreciated the Lagos State-led exco under the leadership of Pastor Dayo Ekong for providing formidable and articulate leadership. "They said that we didn't have structure but we have been able to prove that we have structure.
"They struggled because they didn't know what to do other than to shut down the Bimodal voter Accreditation System (BVAS).
"Today they're in a state of confusion. The confusion that they created in their palace and they've not recovered from it and that is why I want to especially appreciate the leadership of Lagos State.
"I especially appreciate the people of Lagos State for their resilience for standing for change. For standing for a new Nigeria, I appreciate all the people of Lagos State.
"You put aside tribalism and came out en masse to support the struggle for a new Nigeria. Our labour shall not be in vain. I also want to say that the struggle to take over has just started," Abure added.
"I want to appeal to the people of Lagos, I want you to close ranks and be united without disagreement here and there. I want us to come together, put aside our grievances and come together as one family.
Pastor Ekong who admonished newly inaugurated exco that the opportunity to serve is a privilege. She urged them to work assiduously for the growth of their great party.
She assured them that the sacrifices that they made would not be in vain, even as she requested that one minute of silence be observed in honour of their members who paid the ultimate price.
She said, "The challenges that you face are hectic but I want you to know that your labour won't be in vain."
She charged them to continue in the spirit of service. She also congratulated the newly inaugurated LGA chairmen and their excos and promised to always offer support.
Back to News