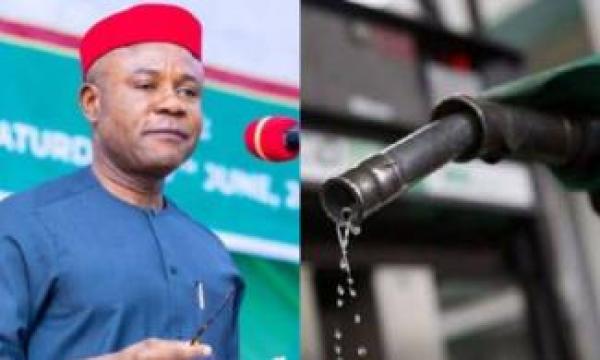 Enugu government threatens to close down petrol stations engaging in meter manipulation
By: Abara Blessing Oluchi
Sat, 26 Aug 2023 || Nigeria,
The Enugu State Government has threatened to close down petrol stations manipulating their meters to exploit motorists and other consumers of the product.
The state's Commissioner for Special Duties, Mr. Emeka Ajogwu, gave the warning during an unscheduled visit to some petrol stations in the Enugu metropolis to ascertain the alleged metre manipulation by filling station owners.
Ajogwu stated that it is criminal for petroleum dealers in the state to exploit consumers through deliberate manipulation of metres while dispensing fuel inaccurately. He stated that such sharp practices would no longer be allowed to thrive in the state.
The commissioner who noted that none of the petrol stations he visited, including the major distributing stations, had an accurate metering system, urged the Independent Petroleum Marketers Association of Nigeria, to ensure that filling stations comply with an accurate metering system.
Ajogwu said; "Over 20 filing stations visited adjusted their metres and sold between N600- N620 per litre, respectively. It was confirmed that for every 20 litres of petrol bought, consumers were shortchanged ₦768.60, ₦702, ₦682.00, ₦575 ₦441.60, ₦480, ₦256.2 respectively."
Back to News