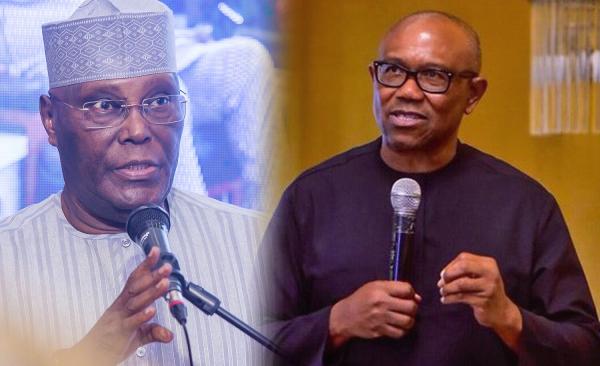 LP, PDP to appeal tribunal judgment affirming Tinubu's election
By: Abara Blessing Oluchi
Thu, 7 Sep 2023 || Nigeria,
Peter Obi, presidential candidate of the Labour Party (LP), and Atiku Abubakar of the Peoples Democratic Party (PDP), have said they would appeal the judgment of the presidential election petition tribunal.
The tribunal on Wednesday affirmed Bola Tinubu as Nigeria's president, after dismissing the petitions filed by the opposition candidates for "lacking in merit".
Addressing journalists after the court session which lasted about 13 hours, Livy Uzoukwu, counsel to Obi and LP, said he has received instructions from his clients to pursue an appeal.
"Our clients are dissatisfied with the judgment which the court just delivered," he said.
"I have a firm instruction from our client to challenge the judgment on appeal and the court has promised that possibly by tomorrow, we are going to get a copy of the judgment."
The senior advocate added that "if we are not careful, our electoral jurisprudence will eventually disappear".
"I am saying this with every amount of sincerity because when the litigant, when those that contested election continue to find it very difficult to establish their case due to obstacles on the way, starting with INEC, certainly they may resort to some other means of trying to get justice, which may not be lawful," he said.
'THE STRUGGLE CONTINUES'
On his part, Chris Uche, Atiku's counsel, said the court did not deliver justice.
"The judgment has been delivered but we have not received justice," he said.
"Luckily, the constitution has given us the right to go on appeal.
"This is the court of first instance. We still have the right to go on appeal to the supreme court and you see, this is a struggle that is not just for our client, but for the constitution of this country, for the rule of law and democracy.
"We were expecting an outcome that will improve, encourage the use of technology to enhance election management, to enhance transparency, to enhance accountability, so that Nigerians will believe in democracy.
"So that Nigerians can come out en masse like they did, to vote. We don't want Nigerians to be discouraged.
"There are certain things and principles of law that we know that we need to explore and we strongly believe that when we get to supreme court, it will have the opportunity to review a number of things that have been said here today.
"We have the instruction of our client to go to the supreme court. So, we have asked for the records. We have asked for the judgment.
"We are going to apply for the transmission of the records because we have a very limited time to push this.
"So, the struggle continues and as it is said, it is not over until it is over."
Back to News