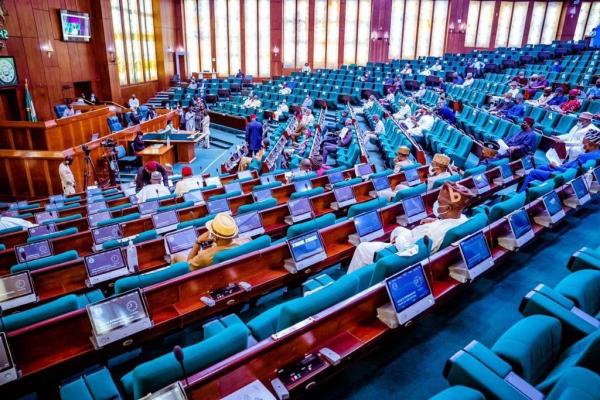 Reps demands apology from NLC, says "No member collected ₦100M as palliatives"
By: Abara Blessing Oluchi
Thu, 14 Sep 2023 || Nigeria,
The House of Representatives has accused the Nigeria Labour Congress of lying against lawmakers.
This comes after NLC had claimed that the Federal Government gave N100m to members of the National Assembly as palliatives.
The National Assistant Secretary of the NLC, Christopher Onyeka, had made the allegation in a statement issued in Abuja.
Reacting to the allegation, House Committee Chairman on Media and Public Affairs, Akin Rotimi, described the allegation as baseless and "devoid of factual accuracy."
The statement read, "The House of Representatives notes with concern news reports across multiple newspapers, electronic, and online media, of a statement credited to the National Assistant General Secretary of the NLC, Mr Christopher Onyeka.
"First, we state categorically that Mr Onyeka lied in his claim that National Assembly members were given N100m as palliatives. For the avoidance of doubt, at no time did members of the House of Representatives receive any money from the executive arm as palliatives. We, therefore, consider this statement as malicious, irresponsible, and in bad faith.
"We consider it irresponsible and most unfortunate that Mr Onyeka would misrepresent facts in a bid to lend credence to otherwise valid demands of the NLC while seeking to denigrate the National Assembly and inciting the public against the institution.
"Accordingly, the House of Representatives demands an immediate retraction of this lie and a public apology from the Nigeria Labour Congress. "We wish to remind the NLC and indeed all Nigerians that in less than 100 days in the tenure of the 10th Assembly, we have demonstrated our commitment to the welfare of Nigerian workers and all Nigerians.
"We wish to invite the NLC to see the National Assembly as partners rather than adversaries. The 10th Assembly of the House of Representatives wishes to reassure Nigerians that we remain committed to advancing the well-being of our constituents."
Back to News