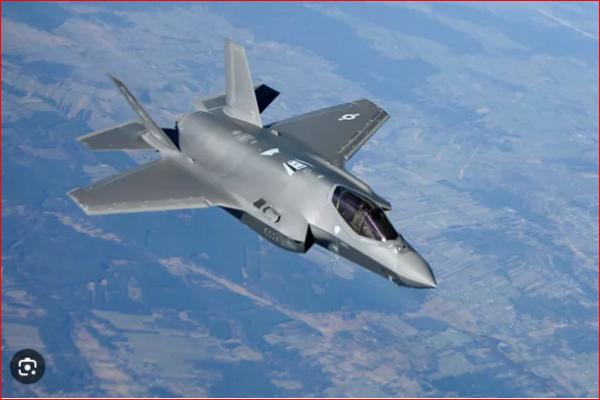 U.S. military finds debris of missing F-35 fighter jet
By: Abara Blessing Oluchi
Tue, 19 Sep 2023 || United States,
The US military has located the crash site for F-35 stealth fighter jet that went missing during the weekend after its pilot ejected.
The debris of the jet was located Monday in rural South Carolina after the military asked the public for help finding an aircraft built to elude detection.
The debris field was discovered in Williamsburg County, about two hours northeast of Joint Base Charleston. Residents were being asked to avoid the area while a recovery team worked to secure it.
"We are transferring incident command to the USMC this evening, as they begin the recovery process," the base posted Monday on the X social media platform.
Authorities began searching for the jet after the pilot, whose name hasn't been released, parachuted to safety into a North Charleston neighborhood about 2 p.m. Sunday.
He was taken to a hospital, where he was in stable condition, Marines Maj. Melanie Salinas said.
"The mishap is currently under investigation, and we are unable to provide additional details to preserve the integrity of the investigative process," the Marine Corps said in a news release on Monday evening.
The Marine Corps announced earlier Monday it was pausing aviation operations for two days after the fighter jet's crash — the third costly accident in recent weeks.
Gen. Eric Smith, the acting commandant of the Marine Corps, ordered the stand-down while authorities searched near two South Carolina lakes for the missing FB-35B Lightning II aircraft.
Back to News