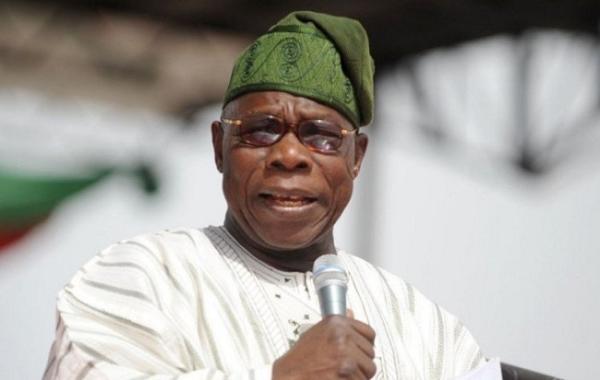 I came into politics by accident — Obasanjo
By: Abara Blessing Oluchi
Tue, 19 Sep 2023 || Nigeria,
Former President of Nigeria, Chief Olusegun Obasanjo has said that he never wanted to be a politician, but he became one by accident.
The former President made the submission while speaking with a group of youths under the aegis of 'Africa for Africa Youth Initiative', (A4A), at the Olusegun Obasanjo Presidential Library (OOPL) in Abeokuta.
He said, "I never wanted to be a politician, I became one by accident, but the love of my people, love for my country and humanity made it something that I am coming into".
He charged politicians to aspire to go into politics to serve their people.
"Politics is about service, you must give service and nobody is too old or too young or too poor to give service. When we begin to give quality service, then we shall have qualitative governance.
Speaking on the recent coup in some African countries, Obasanjo declared that any conditions that encourage coups in the continent should be avoided as much as possible.
He said, the rising military coups in Africa show that the people are tired of some things in their countries and in need of a liberator.
The former President said, he would not support a coup considering his experience in the hands of former Military dictator, late General Sanni Abacha.
He called on the government of various African countries including Nigeria, to ensure they don't push the youths to the point of preferring a military takeover with their policies.
He said, "Having suffered in the hands of Abacha, I won't support a military coup. But if it has to come, what can we do?
"The point is this, do we have conditions that encourage the type of things that are happening, if we don't have the conditions that encourage them, they may not happen.
"That does not mean it should be encouraged. What it means is that we should make sure that we do everything to prevent coups from happening.
"When you see things that happen in many countries, and I will not exclude Nigeria, then you wonder and don't forget, don't forget particularly the youth, they support most of these coups.
"The one in Gabon, the Coup leader was being carried on the head by the youths, not by old wretched men and women like me, but by youths. The youths are looking for liberators, and we must bear that in mind. Why do we have to allow the youth to start looking for liberators beyond the government of the day? Why?"
Obasanjo called on African leaders with a sit-tight mentality to have a change of heart, adding that democracy that works for everyone should be encouraged.
"And if you have been in government for 40 years and you are not tired, maybe you need retirement," he said.
He added "One, let me make it clear, I don't support a coup because personally, I have been a victim of a coup. Two, the good thing about democracy, if it works and delivers, is that you can sit down and dialogue and debate and discuss. But your democracy must take integrity along with it.
"Your democracy must take honesty along with it. Your democracy must take character along with it. Your democracy must take those attributes, God-given attributes, inclusive society, no marginalization, no exclusion, no favouritism."
Obasanjo also called on African youths to wake up and take leadership positions because the tomorrow they are waiting for may never come.
Meanwhile, the Director of Africa for Africa Youth Initiative, Henry Akasisli noted that their visit to the former President has rekindled their passion and drive to take the African continent to the next level.
"Our visit to former President Obasanjo has been a major eye opener, we have seen things. It is re-awakening
Africa has a lot of resources, Africa has the brain, Africa is filled and full of intelligent minds, gone are the days when what in high was brain drains, but not the young people that we have now, they know better.
Back to News