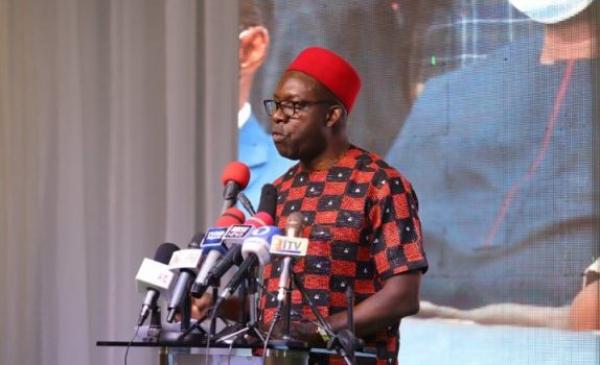 Soludo: I will break dynasty of poverty in Anambra
From: NAN
Mon, 25 Sep 2023 || Nigeria,
Governor Chukwuma Soludo on Sunday said his administration will ensure that children of the poor have the same opportunities as the children of the rich.
Soludo spoke at a mass held at St. Patrick Catholic Cathedral as part of activities to mark Nigeria's 63rd independence anniversary while reiterating that he is determined to bring succour to the poor.
"We shall break the dynasty of poverty in Anambra. We are on our road to a liveable and prosperous homeland having the children of the poor attending the same schools with the children of the rich," Soludo said while lamenting that children of the poor cannot attend mission schools in Anambra because of the cost.
"Children of the poor cannot attend schools built by the Church, but we are determined to make Anambra a compassionate society.
"We have a special package and grants to encourage mission schools as we try to help children of the poor.
"We are deliberately focused on the government's primary responsibility of giving children of the poor in public schools the best quality education,'' he said.
Soludo said also that his administration was committed to providing basic amenities in health, especially to cover the poor.
He added that the government recently recruited 5,000 teachers and was providing free antenatal and maternal care for pregnant women.
The governor cautioned Anambra residents to be wary of fake news in social media aimed at causing fear, disaffection for the government and panic in the state.
In his homily, Rev. Fr. Charles Ndubuisi, noted that corruption was the bane of Nigeria, but that the country would still get things right and celebrate as the giant of Africa.
Ndubuisi expressed belief in the Soludo administration as it had demonstrated commitment to the vision of building a liveable and prosperous homeland.
Members of the Anambra Executive Council, lawmakers, and representatives of the armed forces and those of paramilitary organisations attended the mass.
Nigeria became independent of British colonial rule on Oct. 1, 1960.
Back to News