Nigeria :: News
​​​​​​​UK House of Lords: Failure of FG to protect lives of Nigerians is a violation of Commonwealth Charter
Sep 23, 2020
Source: CEOAFRICA NEWS: Reported by Blessing Sunday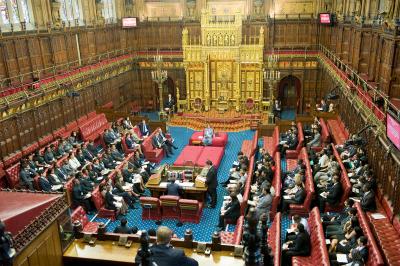 House of Lords
UK
Thirteen members of the House of Lords, United Kingdom, have shown concern over the killings by Boko Haram insurgents in the North-East and Fulani herdsmen in the Middle Belt region.
The upper house of parliament members which stated that the failure of the Federal Government to protect the lives and properties of Nigerians was a violation of the Commonwealth Charter, thereby requested the Commonwealth to raise the issue of the killings with its Ministerial Action Group.
Their concern was contained in a letter to the Secretary-General of the Commonwealth, Patricia Scotland, dated September 14, co-signed by Baroness Cox, Baroness Kennedy, Jim Shannon, Fiona Bruce, former Archbishop of Canterbury, Lord Williams and 14 others.
The members made reference to a report titled, 'Nigeria: Unfolding genocide?' by the UK All-Party Parliamentary Group (APPG) for International Freedom of Religion or Belief, which accused unnamed officials of being complicit in the bloodshed in the country.
According to the parliamentarians, the APPG's concerns replicated the findings of a report by Amnesty International, 'We dried our tears: Addressing the toll on children of Northeast Nigeria's conflict', which strongly holds the believe that the Nigerian armed forces have committed war crimes and crimes against humanity during their operations.
According to the lawmakers, "The Nigerian army's former Chief of Staff, Lt. Gen. Theophilus Danjuma, whom some of us have met and spoken to, says the armed forces are "not neutral; they collude" in the "ethnic cleansing in… riverine states.
"The state's failure to protect the citizens is a clear breach of its obligations under the Commonwealth Charter in respect of human rights.
"There is now an urgent need to ensure adequate protection and aid for those suffering the loss of family members and the destruction of their homes and livelihoods, and to end impunity by ensuring that complaints related to human rights violations are promptly, independently and impartially investigated, and those responsible are held to account after fair trials."
Headlines (Nigeria):
Read our other news items below...