Nigeria :: News
African players are physically gifted, with little coaching can compete with world best- Coach Brown
Dec 01, 2020
Source: CEOAfrica News: Reported by-Joy Onuh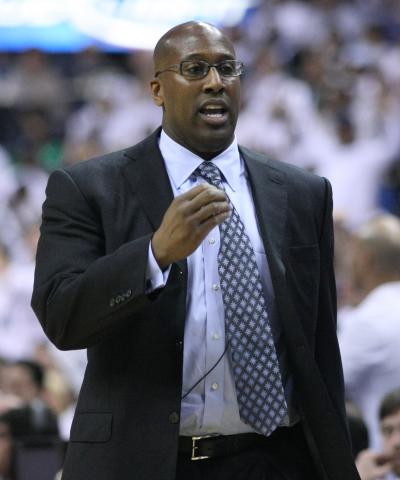 Head coach of the Nigeria senior men's basketball team, Mike Brown, has said that African teams have the potential and competence to compete with some of the best national teams in the world.
Brown speaking to Nigeria Basketball Federation media, in a video posted on their Twitter platform emphasised on the uniqueness of African players.
According to him, the teams from the continent are physically gifted to achieve greater heights in the game, but needed things to be put in the right perspectives by African basketball federations.
Brown took charge of the D'Tigers for the very first time at Afrobasketball qualifier in Kigali, Rwanda and had his team performed excellently well under his tutelage, winning all their three matches against South Sudan, Rwanda and Mali.
"The game of basketball in Africa is unique from the standpoint that every team you look at there is life, there is athleticism and I think there is quickness necessary for the game," Brown said while speaking with the NBBF Media.
"You put that all together in trying to bring out mass potential that each of these African countries has, it is something that everybody is striving for.
"And once that's done basketball in Africa is going to take off because physically, they are there, a lot of physically gifted players and now we just have to get little organised, get more coaching loaded with more structure and we can compete with the best of them around the world,"he added.
Headlines (Nigeria):
Read our other news items below...