Nigeria   ::   News
CERDOTOLA TAKING AFRICA CULTURE AND TRADITION TO THE NEXT LEVEL
Dec 15, 2020
Source: CEOAfrica News: Reported Ahmed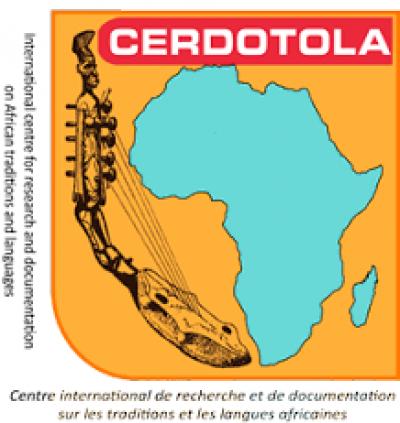 The culture and tradition of a people is what marks them out distinctively from other human societies in the family of humanity.
In a bid to promote African culture and tradition across the continent, Centre for Research and Documentation on African Traditions and Languages (CERDOTOLA) has since taking the bull by the horns as one of the leading organizations in charge of culture, safeguarding and promotion of African traditions.
In its quest to develop African cultures and traditions, CERDOTOLA under the leadership of the Prof Charles Binam Bikoi the Executive Secretary has been involved recalibrating and repositioning African culture and tradition to the next level through its programmes and activities.
Culture, as it is usually understood, entails a totality of traits and characters that are peculiar to a people to the extent that it marks them out from other peoples or societies. These peculiar traits go on to include the people's language, dressing, music, work, arts, religion, dancing among others. It also goes on to include a people's social norms, taboos and values.
However, CERDOTOLA an organization that aims to promote the African living arts in their diversity, taking into account all their creative potential and encouraging exchanges and cooperation between African countries.
Established in 1977 on the initiative of ten Central African countries with UNESCO's support, CERDOTOLA has rightly chosen Charles Binam Bikoi as the Executive Secretary since 2006. His leadership, as well as the important structural reforms he had undertaken, have enabled the institution to pass in 2010 from the status of a subregional African institution to an International Organization dedicated to African heritage whose scientific program now aims for the operationalization of the research with a strengthened by the adhesion of new member states and a dynamic opening to Diaspora.
On its part, CERDOTOLA has incorporated issues that bother on technological development, language, marriage, mode of dressing, arts and craft, food, festivity, religion, social life, education and the political system of the people living in Africa. In order not to allow Africa's culture and tradition go into extinction, CERDOTOLA has played a significant role in their struggle against exploitation.
As part of its efforts in taking Africa to the next level, the organization has over the years gathered necessary data and information on languages spoken in the Central singular act has ensued availability of data and information o African languages in the Central Africa which will go a long way in preserving those languages.
Also, in its efforts to give Africa the best when it comes to tradition, the Executive Secretary of CERDOTOLA recently launched a book titled: "COVID-19 and Africa: Heritage Medicines and Knowledge in the history." This seeks to identify the place of African Traditional Medicine in the wake of COVID-19 and knowledge in the history.
The book identified several solutions to Africa viruses and knowledge through its heritage medicines. Africa as a continent is blessed with traditional medicines that could heal quite number of viruses that come abound. Among the lessons include: 2020, the time to pass baton from an ending year to an order that is about to begin, African knowledge matters, Mutualization of endogenous knowledge, among others.
  Headlines (Nigeria):
Read our other news items below...