Egypt   ::   News
Libyan delegation from South visits Egypt, demands cooperation
Dec 23, 2020
By: Cletus Ilobanafor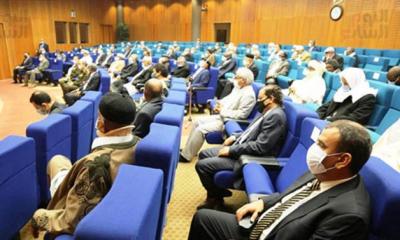 The Egyptian National Commission on Libya received on Tuesday a delegation of the representatives of south Libyan cities to examine developments on the Libyan scene and possibilities of resolving the crisis in a way that expands the contribution of Libyans themselves in the process.
The meeting is held under the auspices of Egyptian President Abdel Fatah al-Sisi in order to get acquainted with the concerns and aspirations of the people of the neighboring country given that the fate of both states is intertwined.
The Libyan delegation displayed the difficulties faced by Libyans, particularly in the South. Those include the disruption of utilities such as electricity, water, healthcare, and education services. The impact of the turbulence the country is going through is the collapse of the agricultural sector and the standstill of production.
The Egyptian commission asserted the president's eagerness to preserve the territorial integrity of Libya, and to resolve the crisis in a peaceful way while refuting any foreign intervention in the Arab state.
The commission asserted Egypt's support to all efforts aimed at achieving security and stability in the North African country as long as they are inclusive of all factions.
The Libyan delegation expressed appreciation for the Egyptian role and the political leadership in backing endeavors targeted at fulfilling the hopes of the Libyan people.
The delegation demanded that Egypt helps with easing the daily arduous living conditions of Libyans in the south, which is something Egypt is ready to do.
Libya fell into chaos after the assassination of late President Muammar al-Gaddafi amid mass protests against him in 2011 as a civil war has persisted until present.
  Headlines (Egypt):
Read our other news items below...