Egypt   ::   News
Egypt reports 1,359 new coronavirus cases, 61 deaths
Dec 29, 2020
By: Cletus Ilobanafor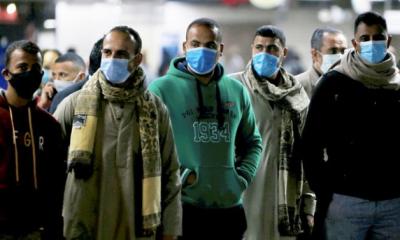 Egypt Ministry of Health announced that Egypt registered 1,359 new coronavirus cases on Monday, raising the total number of confirmed cases thusfar to 133,900.
In a statement, Spokesman for the Health Ministry Khaled Megahed said that the death toll in the country was raised to 7,466 after 61 patients died from the virus over the past 24 hours.
As many as 421 patients were discharged from isolation hospitals after receiving necessary medical care, taking the number of recovered cases to 110,436 so far, the spokesman said.
Last week, Health Minister Hala Zayed officially announced that Egypt is facing the second wave of coronavirus.
The Cabinet, in response, announced further measures to curb the spread of the novel virus, including cancelling the New Year celebrations and pledging tough penalties against hotels violating the decision.
The decisions also included imposing an immediate fine on people not wearing face masks in closed places and public transportation.
Cabinet spokesman Nader Saad, in remarks to media, said the ventilator use rose to 42 percent and that Egypt has prepared the same number of hospitals for quarantine as that it prepared during the peak of the first wave.
  Headlines (Egypt):
Read our other news items below...