Nigeria   ::   News
COVID-19: Stop closing schools, it is disastrous - Afe Babalola advises FG
Jan 14, 2021
Source: CEOAfrica News: Reported by- Prince Lawrence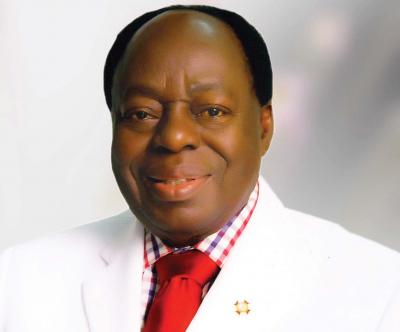 A Senior Advocate of Nigeria (SAN) and founder of Afe-Babalola University, Aare Afe Babalola, has faulted the mass closure of schools as ordered by the Federal Government due to COVID-19 second wave, saying it is disastrous and illegal.
In his statement made on Wednesday at a press conference in Ado Ekiti, Babalola advised the Federal Government to consider reopening of schools as soon as possible, explaining that further closure of schools will have a disastrous effect on the youths' education in the country.
He said, "The mass closure of schools is disturbing, disheartening and have disastrous effect on education of the youth in the country.
"I hereby strongly advise that government should stop mass closure of schools."
Babalola spoke in support of British Prime Minister, Boris Johnson, who said "COVID-19 is a disaster while the closure of schools is more disastrous. Keeping schools closed a moment longer than it is absolutely necessary is socially intolerable, economic unsustainable and morally indecisive."
Reacting to the statement of the Minister of Education, Malam Adamu Adamu, that the January 18, 2021 earlier set by Federal Government for school resumption would be reviewed, the ABUAD founder affirmed he would not go to court because of he had said, "What I have said is to advise the government of the unconstitutionality of its action. I know the Attorney General of the Federation, Abubakar Malami; and the Vice President, Prof. Yemi Osinbajo, who is a lawyer will look into it."
He added that ABUAD had demonstrated capacity to prevent COVID-19, "in addition to the preventive measures on the ground, any student or staff who travels to high risk areas are not allowed into the campus until such person must have undergone necessary tests."
  Headlines (Nigeria):
Read our other news items below...