Egypt   ::   News
FM Shoukry speaks on GERD , says Egypt will not allow any party to control Nile River
Jan 27, 2021
By: Cletus Ilobanafor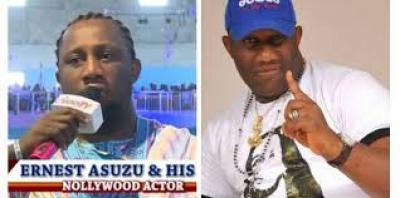 Egypt will not allow any attempt to impose the policy of fait accompli and will not allow any party to control the Nile River, Foreign Minister Sameh Shoukry said Tuesday in his remarks on Ethiopia's GERD issue at the parliament.
Shoukry showed up Tuesday at the parliament to read out a statement about the implementation of a 2018-2020 government program as requested by the House.
The foreign minister said that Egypt attaches great importance to the issue of the Grand Ethiopian Renaissance Dam in order to maintain its water rights.
He went on explaining Egypt's bids to address the issue in a way that falls in all parties' interest, saying that Egypt engaged in US-brokered talks with Ethiopia and Sudan to reach a fair and balanced agreement on the rules of filling and operating the Ethiopian dam with the participation of representatives of the World Bank.
After Ethiopia rejected to sign an initial agreement on the dam and started to fill its reservoir, a UNSC session was held on June 29, 2020 to discuss the issue, Shoukry said, adding that this move was followed by launching AU-sponsored talks to reach an agreement on this issue.
"Egypt took part in such talks out of its belief in the importance of reaching a binding legal agreement on filling and operating the dam," Shoukry stressed.
  Headlines (Egypt):
Read our other news items below...