Nigeria   ::   News
NNPP urges APC to settle rift between Aregbesola, Oyetola
Feb 23, 2021
Source: CEOAfrica News: Reported by- Prince Lawrence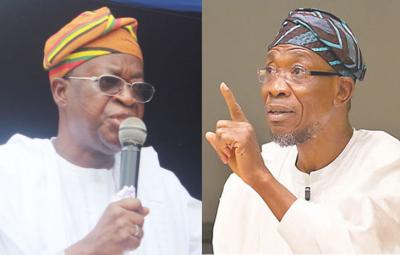 Leader of the New Nigeria Peoples Party (NNPP), Osun State chapter, Mr. Tosin Odeyemi, has implored the All Progressives Congress (APC) to intervene in the ongoing dispute between the former Governor Rauf Aregbesola and the incumbent Governor of the state, Gboyega Oyetola.
Odeyemi gave the plea in a statement on Monday in Osogbo, warning that if the internal crisis is not immediately addressed, it would lead to breakdown of law and order in the state.
He said "It is unfortunate that while the teeming populace of the state is still battling economic crisis due to COVID-19, the ruling party is towing the path of violence as it allows its factional crisis to snowball into public warfare.
"It is also unfortunate that the former Governor and now Minister of Interior, Ogbeni Rauf Aregbesola, can allow sentiments to take over him to make statements capable of heating up the polity unnecessarily.
"Our people have enough to battle already than for the ruling party to unleash another political crisis on the masses. A word is enough for the wise!"
  Headlines (Nigeria):
Read our other news items below...