Nigeria   ::   News
Be a professional video editor, photographer, others
Feb 23, 2021
By: Abara Bleesing Oluchi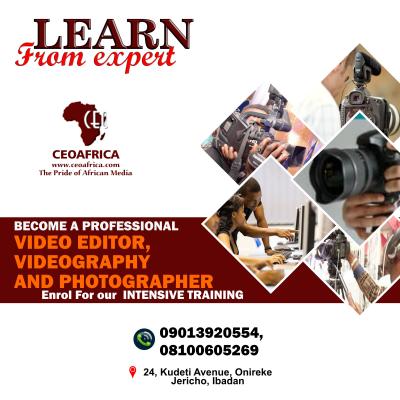 School certificate is good, but if combined with skills is better.
Don't wait until that white collar job comes, get yourselves trained.
CEOAFRICA is organsing an intensive master class for both men and women who want to become a video editor, videographer or a photographer.
The training has been designed to provide a comprehensive practical knowledge and tactics in video editing, videography or photography.
For your inquiries, reach us on 09013920554, 08100605269 or send us a mail via contact@ceoafrica.com. Always visit our website at https://www.ceoafrica.com/news.php for your news updates.
  Headlines (Nigeria):
Read our other news items below...