Nigeria   ::   News
Stay connected with CEOAFRICA breaking news
Feb 24, 2021
Source: CEOAfrica News: Reported by- Prince Lawrence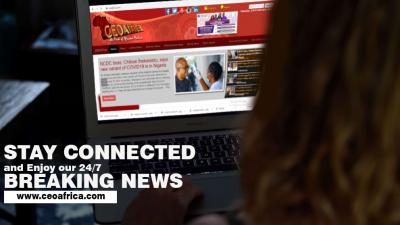 Do you want to be the first to know, first to tell others?
Then get connected and enjoy our 24/7 Breaking News on politics, entertainments, sports, business, others
At your fingertips with your mobile phone log on www.ceoafrica.com for both local and international updates.
  Headlines (Nigeria):
Read our other news items below...