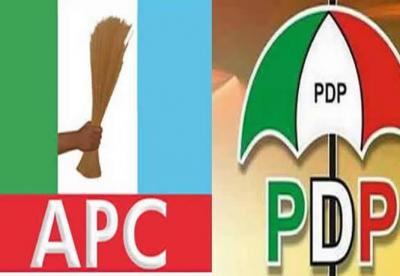 PDP describes Buhari, APC, hunger manufacturers
By:
Tue, 18 May 2021 || Nigeria,
Tuesday, 18 May 2021: Nigeria's major opposition party, the People's Democratic Party, (PDP), has described the All Progressives Congress, (APC)-led government and President Muhammadu Buhari administration as hunger manufacturer.
In a statement signed by PDP spokesman, Kola Ologbondiyan, the party urged President  Buhari's and the ruling APC to tackle what it called the worsening food insecurity now threatening millions of Nigerians under Buhari's watch.
Ologbondiyan noted that, under Buhari, over 82.9 million Nigerians can no longer afford their daily meals due to the failure of the administration to take practical steps to grow and protect the food sector, thereby leading to severe food scarcity with prices soaring beyond the reach of Nigerians.
PDP also claimed that as a result of the leadership style of Buhari, the country now ranks as 98 out of 107 in Global Hunger Index, with high rate of food shortage, and increment in unemployment rates.
The statement lamented astronomical increase in the prices of staple food stating that the cost of food prices is now beyond the reach of ordinary citizens, bemoaned a situation whereby a bag of rice, which was sold under PDP administration at the amount of 8,000 naira is now selling under APC administration at the rate of 0,000 naira, maize, beans, garri and other food items have been triple in the cost which is unavoidable for the poor masses.
PDP recalled on how APC was acting while PDP administration was in power when APC was parading itself as messiah. Now they have failed the country, the cost of food is high, insecurity is now unbearable, where killings and kidnapping are now rampant, there is high rate of unemployment, economy of the country have been bastardized and many more woes befallen Nigerians .
Ologbondiyan added that, "under the APC and Buhari watch, farmers now reside in Internally Displaced Persons, (IDP) camps as their fields and farmhouses have been overran by bandits and terrorists including political mercenaries brought into the country by the APC to assist in unleashing violence to rig the 2019 general election".
The People's Democratic Party then tasked President Buhari to take urgent step to arrest the issue of hunger by opening the silos to cushion the situation and push down prices.
The party also advised the Federal Government to revive the agricultural sector by beefing up security to aid food production and that for the farmers to be able to return to their farmland
Back to News