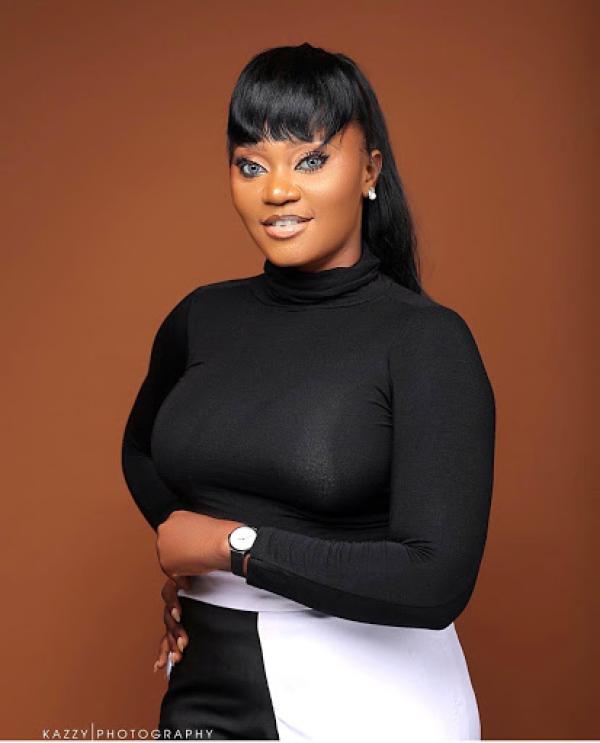 Getting pregnant for a man doesn't mean you must marry him,I see nothing wrong with being a babymama –Nollywood Actress,Mimisola Daniels
From: Kelvin Ugo Ubaka
Wed, 3 Nov 2021 || Nigeria, Nigeria
Wednesday 3rd Nov 2021:Nollywood and Yoruba movie actress, Olamide Alawoya better known in the industry as Mimisola Daniels has said that she sees nothing wrong in being a Baby mama if the man you are pregnant for won't go down the marital lane with you.
The screen diva and producer in "Ewu" also disclosed reasons why she's still single and what she cannot do, in any case, because of marriage.
"I see nothing wrong with being a baby mama. Our problem as Nigerians, especially the Yorubas is the belief that once you are pregnant for a man you must marry him. And when you are dating a man your parents expect you to marry him at all cost, forgetting that dating and marriage are two different things entirely. Some have forced their way into marriage because of family pressures only to separate soon after. You can be somebody's baby mama for five to ten years and get married afterward when you think you are ripe for marriage. You don't have to marry a man because you are pregnant for him. So, I have no problem with being a baby mama just as long as I like the man and don't mind being the mother of his children," she said.
She also spoke On why she's still single,saying her case is like that of all actresses,
"Men don't seem to trust actresses, they believe if you are an actress you are not a good girl. It is what affected my last affair. My boyfriend never felt comfortable with my being an actress, he was always moaning about this and that. When it comes to love affairs I am very emotional and I know there's hardly a man that keeps one girlfriend. Even if my man must keep a girlfriend I must be the main girl. These days there are different types of relationships, we have the serious types and the unserious types," she added.
Back to News