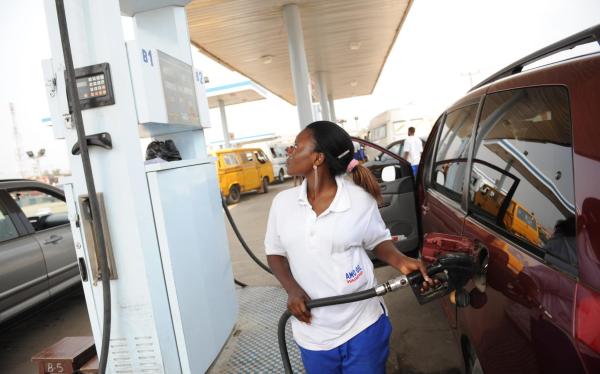 Subsidy removal will worsen Nigerians' suffering- PFN
From: Kelvin Ugo Ubaka
Mon, 29 Nov 2021 || Nigeria, Taraba
Monday 29 November 2021: Reactions have continued to trail the federal governments planned removal of petroleum subsidy and introduction of N5,000 transportation subsidy to 40 million Nigerians as announced by the Federal Government last week, the lastest of which is the President of the Pentecostal Fellowship of Nigeria (PFN), Bishop Francis Wale Oke, who cautioned the government against increasing people's woes with subsidy removal.
A release issued by his media office stated that, Oke, frowned at the move by the government also warning that the implementation of such policy would increase the hardship currently being experienced by citizens.
He lamented that prices of consumables and other items were going out of reach of the people, noting that if the proposed subsidy removal is effected, it will heighten the hardship in the land.
He made this known yesterday at the retirement service of CAN National Vice President, Rev. (Dr) Caleb Ahima, who stepped down as the President of the Christian Reform Church-Nigeria (CRC-N) at the church's headquarters in Taraba State
The statement read: "An increase in the price of petrol from its present N165 to N340 per litre can trigger tension and crises in the country, which in turn can paralyse our economy if not handled with utmost care.
"Everybody will feel it, particularly, the less privileged. The negative effects will surely outweigh the positive. The cost of transportation for humans and goods across the country will skyrocket and other things connected, which will have a spiral effect on the general living standard of the populace; the suffering will be multi-dimensional. Please let all stakeholders be sensitive to this avoidable path and do the needful."
The bishop lamented that the situation has become worrisome due to the reduction in the purchasing power of Nigerians caused by the continuous fall in the value of the nation's currency at the exchange market.
Oke called on the government to do all it could to revive the four ailing refineries in the country, with a view to ensuring they operate at an optimal level for a lasting benefit, for the country and its people.
Back to News