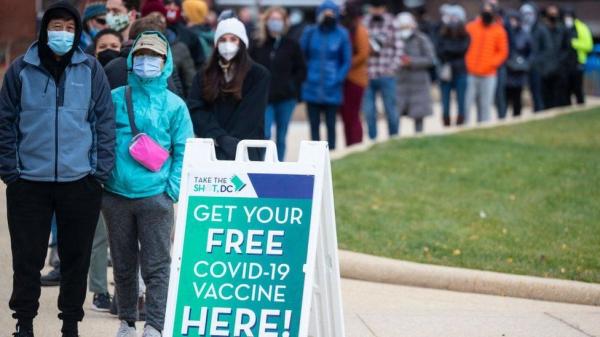 Omicron: US tightens travel rules amid new Omicron cases
From: Kelvin Ugo Ubaka
Fri, 3 Dec 2021 || United States, USA
Friday 3rd December 2021: American President, Joe Biden, has unveiled stricter Covid-19 travel rules as the US confirmed a handful of cases of the Omicron variant from coast to coast.
Under the new rule, which will be implemented from next week, international travellers to the US, including Americans, must get a Covid test in the 24 hours before they depart, regardless of vaccination status.

Passengers are also required to use a mask on planes, trains and buses, this will be extended until mid-March.
Millions of free and insurer-funded home tests will also be made available.
Reports show that so far ten cases of the Omicron variant have been detected in the US: in California, Colorado, Minnesota, and New York, and in Hawaii, where authorities say that person had no recent travel history.
State health officials have reported only mild symptoms in these cases.
According to reports, the new variant has now been found up to 30 countries. It is still not clear whether Omicron, a highly mutated variant, is associated with more transmission or more risk of evading vaccines.
American authorities have encouraged all adults to get booster vaccines, amid warnings Covid cases will rise this winter.
Speaking at the National Institutes of Health in Maryland, Biden said "We're going to fight this variant with science and speed, not chaos and confusion,"
He repeated earlier assurances that the plan "doesn't include shutdowns or lockdowns".
Over 40 million Americans have received their Covid boosters, but nearly 100 million more are eligible and have not yet had theirs, the president said.
Hundreds of family vaccination clinics will be set up across the country in an attempt to increase vaccination rates among children and teenagers.
The US and several other countries have banned travel from eight southern African countries.
Health experts have said travel restrictions will buy them time to study the new variant.
Back to News