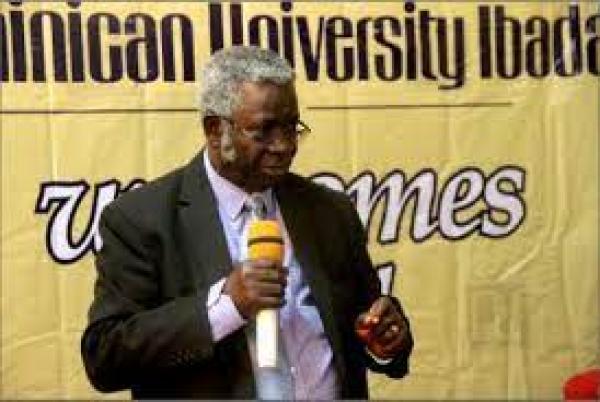 Professor of Economics, Ibi Ajayi set to donate Economics library to Dominican University Ibadan
From: Kelvin Ugo Ubaka
Tue, 7 Dec 2021 || Nigeria, Oyo
Tuesday 7th December 2021: The board of trustees and management of Dominican University Ibadan, Oyo State, has announced that the Emeritus Professor of Economics, Sir Ibi Ajayi, KSG.FNES. will on Friday handover a world class Economics library to the University. CEOAFRICA reports.
A statement signed by the Vice Chancellor of the Institution, Rev, Fr. Prof. Anthony A. Akinwale which was obatained by CEOAFRICA stated that the handing over ceremony will take place on Friday, December 10, 2021, at the Tom and Carolyn Walker hall of the institution by 10am.
According to the statement, Ajayi is a Professor of Economics and Distinguished Service Fellow at the University of Ibadan has been a strong supporter of Dominican University since its conception. The University continues to benefit from his wealth of wisdom as he serves on her Governing council board.
The statement further read ; given his pedigree as a living light in the academic discipline of Economics ,he has consulted for wide range of international organizations including World Bank, the International Monetary Fund, United Nations Economic Commission for Africa (UNECA), Africa Development Bank (AFDB), West Africa Institute for Financial and Economic Management (WAIFEM), Prof. Ajayi's very generous donation of the major part of his library of books in Economics to the Dominican University makes the University an invaluable point of reference .
The management further thanked the well respected Prof for his contribution towards providing the University with one of the best Economics library in Africa.

Dominican University Ibadan is a private university owned by the Order of Preachers, St. Joseph the Worker Province, Nigeria and Ghana. It was given a provisional licence by the Federal Government of Nigeria (FGN) to begin operations in November, 2016. In July 2020, it was given a full operational licence by the FGN. The university currently offers degree programmes in Computer Science, Economics, Accounting, Business Administration, Mass Communication, Philosophy, and Religious Studies.
Back to News