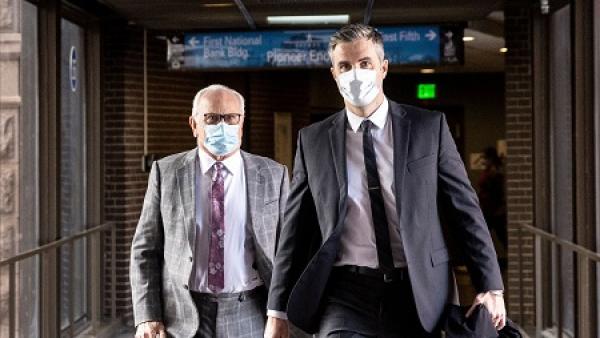 Thomas Lane sentenced to 3 yrs as accomplice to Floyd's death
By: News Editor
Fri, 23 Sep 2022 || United States, Minneapolis
Thomas Lane, an ex-Minneapolis Police officer who alongside Derek Chauvin caused the death of George Floyd, has been sentenced to three years in prison as part of a plea deal.
Lane, who pleaded guilty to the State charge of aiding and abetting second-degree manslaughter in the killing of George Floyd was sentenced to three years on Wednesday.
The ex-Minneapolis Police officer is currently serving a 30-months sentence in the Federal prison in Colorado for violating Floyd's Civil rights.
Recall that in May 2020, George Floyd was killed by some Minneapolis Police officers. Officer Derek Chauvin had Floyd to the ground with a knee on his neck, while Lane held his leg, J. Alexander knelt on his back and Tou Thao kept bystanders from intervening.
George Floyd kept saying ''he couldn't breathe'' but the officers refused to release him which led to his death.
Back to News