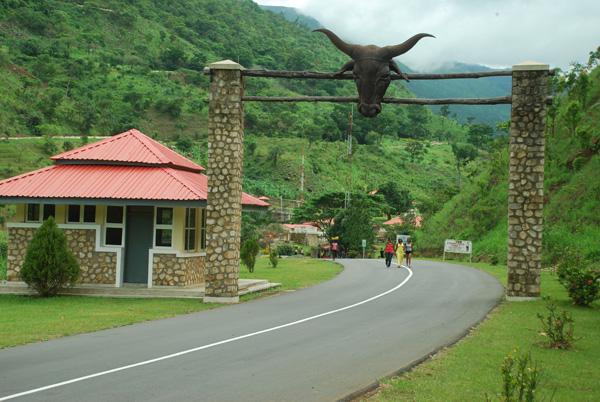 World Tourism Day: Nigeria's tourism sector attracts concerns
By: Abara Blessing Oluchi
Tue, 27 Sep 2022 || Nigeria,
Tourism is generally regarded as commercial organization and (operation of holidays and) visits to places of interest. It may also be seen as a national fund for the promotion of tourism. A tourist is one who travels to (or visits) a place for pleasure. The pleasure could be generic or specific, as the case may be.
Tourism is as old as man. This is because from the days of man's creation, there has been constant desire for sightseeing, pleasure and fun. These help to make life interesting and more entertaining. Nature also has contributed to this, in that seas, oceans, waterfalls, rocks, forests and many others provide leisure for humanity.
Thus, the history of tourism dates back to the history of man, though it was not yet seen as what it is today. In the Western tradition, organized travel with supporting infrastructure, sightseeing, and an emphasis on essential destinations and experiences can be found in ancient Greece and Rome, which can lay claim to the origins of both "heritage tourism" (aimed at the celebration and appreciation of historic sites of recognized cultural importance) and beach resorts. The Seven Wonders of the World became tourist sites for Greeks and Romans.
However, the word tourism and/or tourist came into being towards the end of the eighteenth century. By the early nineteenth century, European journeys for health, leisure, and culture became common practice among the middle classes, and paths to the acquisition of cultural capital (that array of knowledge, experience, and polish that was necessary to mix in polite society) were smoothed by guidebooks, primers, the development of art and souvenir markets, and carefully calibrated transport and accommodation systems. This fully launched the modern tourism known today.
In the entire history of tourism, one thing is certain. Tourism stems from the need to unite the diverse human fascinating cultural heritage and appreciate nature for such rich embellishment. Nigeria is not an exception, a country that boasts of over 250 ethnic groups, with some experts claiming that the ethnic groups are over 500.
One of the most outstanding events in the history of tourism in Nigeria is the setting up of Obudu resort. Obudu Mountain Resort is a ranch and resort on the Obudu Plateau in Cross River State. It was developed in 1951 by M. McCaughley, a Scot, who first explored the mountain ranges in 1949. He camped on the mountaintop of the Oshie Ridge on the Sankwala Mountains for a month, before returning with Mr. Hugh Jones, a fellow rancher, in 1951. Together with Dr Crawfeild, they developed the Obudu Cattle Ranch.
There are a good number of notable tourist sites in Nigeria. They include Obudu Mountain Resort, Agbokim Waterfall, Tinapa Business Resort, Alom Ikom Monoliths (Cross River state), Ibeno Beach (Akwa Ibom state) Yankari Game Reserve (Bauchi state), Lekki Conservation Centre, Oniru Beach, Tarkwa Bay Beach, Elegushi Beach, Badagry Coconut Beach, Eleko Beach, New Afrika Shrine, New World Africana, Nike Art Gallery (Lagos State), Awhum Waterfall, Ngwo Pine Forest (Enugu state), Ogbunike Caves, Agulu Lake (Anambra State), Shiroro Water Fall (Niger State), Oke-Idanre Hills (Ondo state), Surame Cultural Landscape (Sokoto state), Queen Amina Walls, (Kaduna State), Sukur Landscape (Adamawa State), Osun Osogbo Grove (Osun State), Gashaki-Gumpti National Park (Taraba state) Arochukwu Long Juju Slave Route (Abia State), Abuja Art village, Cross Rock (FCT, Abuja), Jos Wild Life Park (Plateau State) and many others.
Today, the controversies surrounding many tourists' attractions in the country are worrisome. They range from abandonment of projects, mismanagement, vandalism of items, low patronage among others. The reason is not farfetched. The recurring problem of insecurity bedeviling the country is nothing to write home, about. Thus, discouraging transportation and foreign visit. Apart from Lagos, Abuja, Cross River and few other states that have maintained the sites in their locations, tourism in Nigeria brings tears to the mind and face once it is remembered.
An industry that has the capacity to contribute largely to the nation's Gross Domestic Product (GDP) has become a laughingstock. Globally, despite the impact of the pandemic on tourism, the total contribution of travel and tourism to the global GDP rose by 21.7 percent in 2021 over the previous year (2020), after dropping sharply due to the coronavirus (COVID-19) pandemic. Overall, the contribution of travel and tourism to the global GDP amounted to 5.81 trillion U.S. dollars in 2021, denoting an increase of around one trillion U.S. dollars from 2020 but staying below pre-pandemic figures.
In this figure, the United States raked around 72 billion USD, followed by France and Spain, with 40.8 billion and 34.5 billion U.S. dollars, respectively. In Africa, it is quite difficult to get the accurate data of how much money earned by the most visited countries in 2021. However, from the available data, South Africa led the chart with a total of 2.3 million international tourists.
The most worrisome of the statistics is the fact that countries like Ethiopia, Tanzania, Eswatini, Seychelles and Mauritius had more tourists than Nigeria in 2021. The sum of these countries' population, altogether, is still behind that of Nigeria. This should prompt the country's policymakers to ask questions regarding what the country is not doing right.
Despite falling short of attracting tourists, with all its tourists' attraction sites, Nigeria loses so much on tourism. Many Nigerians visit countries like Canada, the United States, United Arab Emirates, Australia, just to mention a few, for fun. This is in addition to thousands who usually make similar journey, annually, on religious grounds—pilgrimage. This amounted to over $1 billion the country spent on such journey last year. Is this a good news for the country?
World Tourism Day is observed every year on September 27. The objective of celebrating this day is to explore the impact of tourism on the entire planet and the opportunities to grow the sector in a sustainable fashion, as the United Nations has explained.
According to the international organisation, the many important contributions of tourism encouraged the UN World Tourism Organization (UNWTO) to institute World Tourism Day in a meeting that took place in Spain, in 1979, commencing the first celebration of the observance in the year 1980. This date was chosen to coincide with an important milestone in world tourism: the 10th anniversary of the adoption of the UNWTO Statutes on 27th September 1970.
Since then, World Tourism Day has been an annual event, with over 40 years of its celebration. This year's World Tourism Day has the theme, 'Rethinking Tourism.' It seeks to start the debate around rethinking tourism in relation to development. By choosing this theme, UNWTO essentially wants to bring everyone from governments and businesses to local communities together around a shared vision for a more sustainable, inclusive and resilient tourism sector. It is obvious that the place of tourism in economic development can never be overemphasized.
Today's Tourism's International Observance Day puts people at the center of key discussions. Where is tourism going? Where do we want to go? And how do we get there? These key questions have been posed by the UNWTO. Indeed, it is a wakeup call for Nigeria to reflect on where she wants her tourism to go and how she wants it to go there.

Back to News