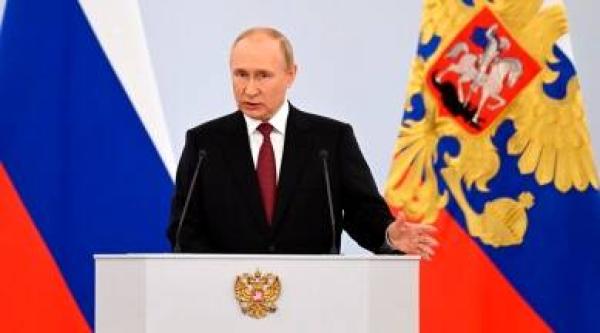 [Breaking]: War: Putin begins formal annexation of Ukraine regions
By: News Editor
Fri, 30 Sep 2022 || Russia, Moscow
The Russian President, Vladimir Putin is attending the formal ceremony of the annexation of the four Ukrainian regions, at ornate Kremlin Hall, in Moscow.
Putin had previously announced that the four Russian-occupied regions; Donetsk, Kherson, Luhansk and Zaporizhzhia will officially become part of the Russian Federation on Friday.
According to Putin, the four regions will be incorporated after Kremlin-orchestrated referendums.
While the West had opposed the action, Putin continued with the decision. The annexation is the biggest in Europe since World War II
He said; "I order the recognition of the state sovereignty and independence,"
The Head of the Ukrainian Presidential office, Andrii Yermak said; "We don't pay attention to those whose time to take pills has come. The army is working, Ukraine is united — only moving forward."
CEOAFRICA had reported that Russian missile had attack a civilian convoy in Zaporizhzhia, on Friday.
Back to News